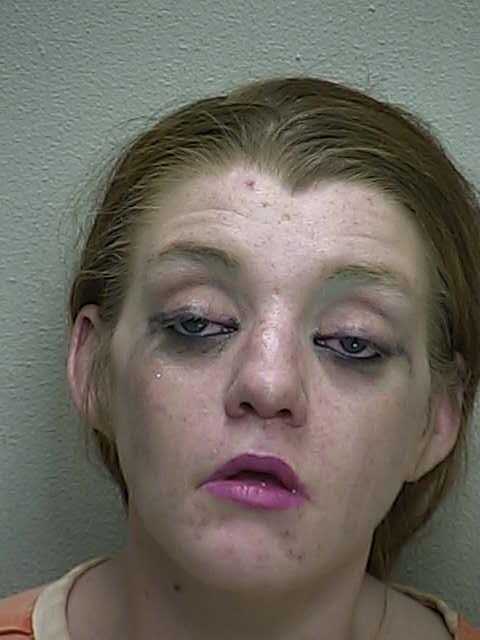 Ocala, Florida — Career criminal and convicted felon, Amber N. Dail, 30, was arrested again Tuesday, and charged with Petit Theft Third Subsequent Offense, which is a felony.
She was caught attempting to steal merchandise from a Dollar General, located at 4901 East State Road 40. She has also been arrested for stealing from the Walgreens at 807 East State Road 40.
According to reports, she was so "high on drugs" she could barely talk.
Records show she has been in and out of jail since the age 18.
Dail has been arrested 13 times just in Marion County, and she also has a criminal record in Sumter and Lake counties.
She has previous charges for, Battery, Drug Possession, Larceny, Threat to do Violence to Another, Tampering with a Victim, Failure to Appear, Grand Theft, Violation of Probation, and Possession of Narcotics Equipment.
The last few times Dail was released from jail, she was arrested just days later.
She was transported to the Marion County Jail. She is being held on $5,750 bond.