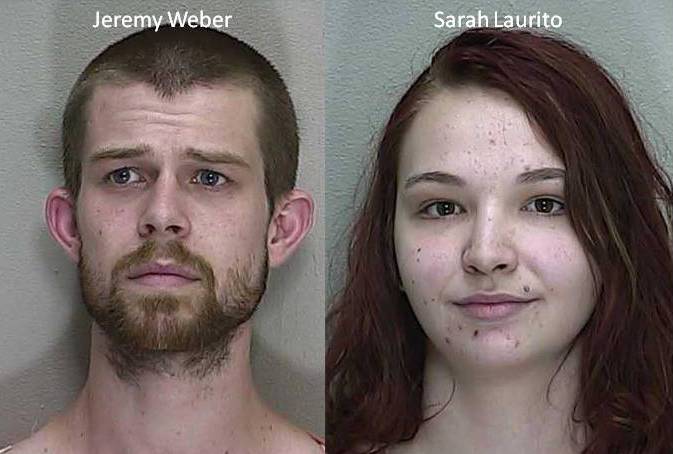 Ocala, Florida — An Ocala woman was arrested yesterday for sending her incarcerated boyfriend drug-laced love letters.
According to officials, a part-time mail clerk made the discovery when she lifted the stamp off a letter from Sarah Laurito, 18, to Jeremy Weber, 25, because it was not sticking to the envelope properly.
Marion County Sheriff's Detective, Meyer Carter, researched the suspicious material on www.drugs.com and found it to be Suboxone, a narcotic used to treat opiate dependence.
Through further investigation, Detective Carter found that Weber had been dropping subtle hints during recorded phone conversations with Laurito on how to get the drugs to him by using her love letters.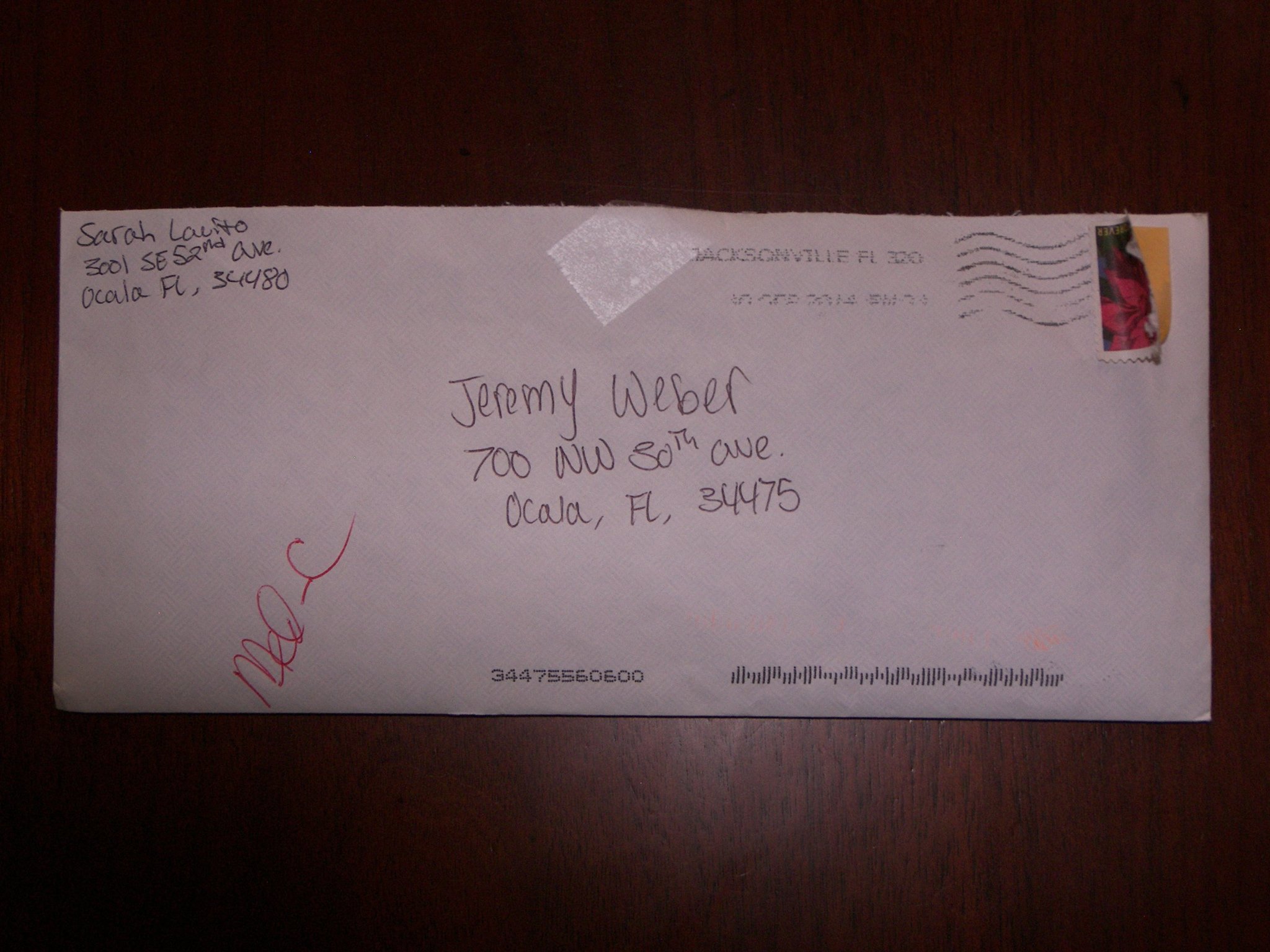 Jail officials requested all letters from Weber that had been mailed to him from Laurito. Detectives obtained five (5) letters, all of which were missing the stamp.
Letters were also collected from another inmate that Weber used as a pen pal for Laurito. Those letters also contained Suboxone under the stamp.
According to reports, the inmate said a few days after Weber's belongings were searched, Weber asked him if he wanted a pen pal. The inmate told investigators that he received a letter that did not make any sense just a few days later.
Laurito came to the jail to visit Weber on September 26, 2014, and was questioned about her letters.
She told the officer that she and Weber both had prescriptions for Suboxone and admitted to sending the drug to Weber three or four times.
Weber refused to cooperate with investigators, citing he has a prescription for Suboxone and requested an attorney.
Laurito turned herself into the Marion County Jail Monday, September 29, 2014.
She was arrested and charged with Smuggling Contraband into a Detention Facility (F).
She was released a few hours later on $2,000 bond.
Weber remains behind bars and is facing additional charges of Smuggling Contraband into a Detention Facility (F).
Webber, who is a convicted felon, has been previously convicted of Burglary, Possession of Oxycodone Without a Prescription, Battery, Possession of Suboxone Without a Prescription, Possession of Cocaine, Driving While License Suspend, and Possession of Narcotic Equipment.
He was arrested and has been in jail since July of 2014, after he violated his probation for possession of a controlled substance without a prescription.
The couple have one child together.