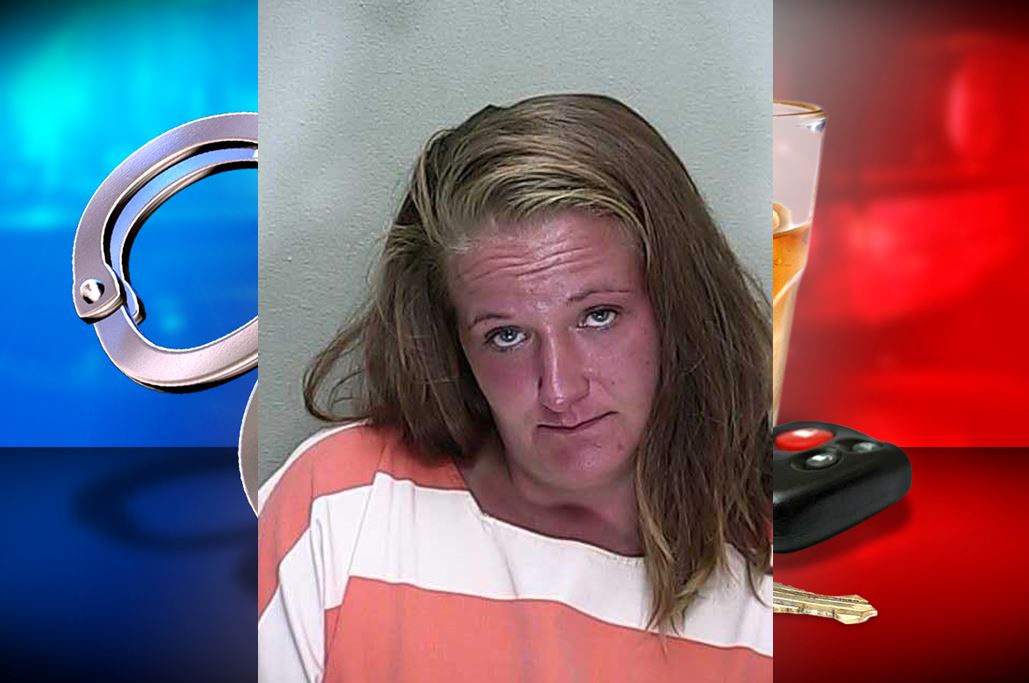 Fort McCoy, Florida — On Saturday, Marion County Sheriff's Deputy Eduardo Bustamante-Munt was running radar at the intersection of Highway 316 and Highway 315 when he noticed a woman, later identified as Bobbi S. France, 29, driving a SUV without her seat belt on.
The deputy then conducted a traffic stop on the vehicle.
France told the deputy that she was trying to find her cousin's address when she decided to pull into a gas station and removed her seat belt. She stated that she forgot to buckle up before leaving the gas station.
The deputy reported that he could smell the strong odor of alcohol emitting from France's breath while speaking with her. He also noted that her eyes were bloodshot and watery.
When the deputy asked for the woman's drivers license and registration she began fumbling through her purse to try and find it. A few moments later, France realized she was already holding her license in her left hand.
As France continued to look for her registration, the deputy notice that there was a 6-year-old juvenile in the backseat, who appeared to be on the verge of crying.
Upon seeing the child, the deputy asked France if she had been drinking, to which she replied, "A couple."
According to reports, France's face was flushed and she was having a hard time speaking.
France told the deputy that she had three or four drinks of vodka because she had really bad sunburn. She said she was drinking to "take the pain away."
France failed all of her sobriety exercises and blew a .169 during her breathalyzer test.
Upon searching her vehicle, the deputy found a bottle of Oxycodone, which was prescribed on July 15, 2015. The prescription was for 45 pills. The deputy noted that there were only six pills left in the bottle.
France was arrested and charged with DUI with a Person Under 18 in the Vehicle.
She was released on $1,000 bond.
Department of Children and Families was also notified in this case.
The juvenile was released into the custody of her cousin's husband.