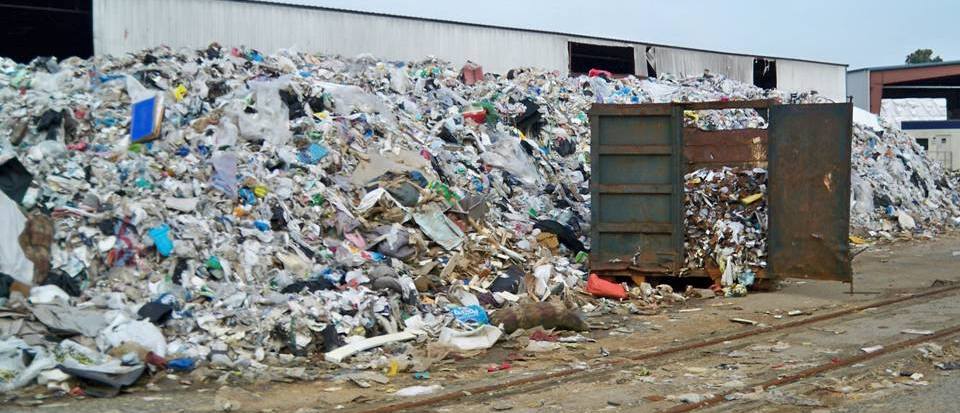 Residents are outraged after paying West Florida Recycling, LLC to pick up trash for recycling thinking they were doing good for the environment, only to learn it was a scam and all the trash was dumped on commercial and residential property in a nearby city!
West Florida Recycling, LLC has been charged with dumping litter and improperly disposing of household waste.
When the Florida Department of Environmental Protection informed the Florida Fish and Wildlife Conservation Commission (FWC) that the business was suspected of operating illegally, their environmental investigators responded without hesitation.
They found that the company was processing household recyclable material from Escambia and Santa Rosa counties and leaving it abandoned at the facility in a residential and commercial area of Pensacola.
According to reports, this had been going on for a few months and there was an estimated 360 tons of waste piled high on the property.
Besides being an eyesore, the dumped trash was determined by investigators to be creating a public nuisance as well as leading to environmental concerns such as providing breeding ground for mosquitoes and other disease-transmitting organisms. A main concern for investigators was the potential ground water to be contaminated.
The company was charged with Commercial Dumping (a third-degree felony, punishable by up to five years in jail and/or $5,000 in fines) and Operating an Unpermitted Storage/Disposal Facility (a first-degree misdemeanor, punishable by up to one year in jail and/or $10,000 in fines).
West Florida Recycling, LLC could be made to pay restitution to customers as well as additional clean-up fees.
Larry Hoover, of Pensacola, Jerry Moffett of Pensacola, and Bruce Shuman of Pensacola are listed as the operating owner of the LLC.
The LLC was revoked in late 2013.