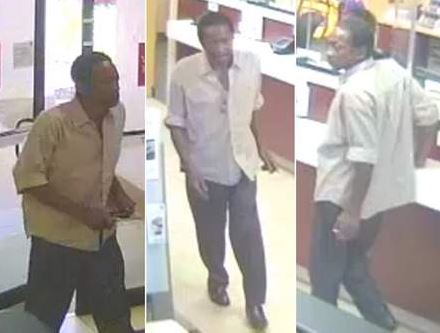 Ocala, Florida — Wells Fargo Bank teller, Alicia Mario Thompson, 21, was arrested Monday, July 14, 2014, after investigators with the Ocala Police Department said they found evidence that she helped steal $15,000 from a customer's account.
According to reports, Thompson worked for the Wells Fargo located at 3541 SE Maricamp Road, Ocala.
At the beginning of the investigation, OPD Detective Mark Proco interviewed Thompson and several other bank employees. During the interviews, Thompson denied any involvement in the theft.
According to reports, the withdrawal slip had the customers Social Security number along with his home address, but the signature was not his. The withdrawal was executed on May 22, 2014. On May 23, 2014, a second attempt was made for $16,000 at an Orlando location. The man that attempted to withdrawal the money, failed.
A bank audit showed that Thompson accessed the customer's account the day before the withdrawal and on May 27, 2014.
When questioned by Detective Proco, Thompson did not have an explanation as to why she accessed the account. She also did not log her access, according to reports.
Phone records show multiple text messages, as well as phone calls between Thompson and another person right before and after the withdrawal from the customer's account.
Thompson is charged with Principal to Grand Theft and Conspiracy-Offense Against Computer Users. Her bond has been set at $17,000. She remains in the Marion County Jail.
Police are asking the public to take a look at the photo. If you recognize the suspect, call police immediately.
Anyone with information about the suspect can phone Detective Proco at 352-369-7105, 352-427-2729 or Crime Stoppers at 368-STOP, text a tip to 274637 using keyword 368-STOP or go to www.ocalacrimestoppers.com.