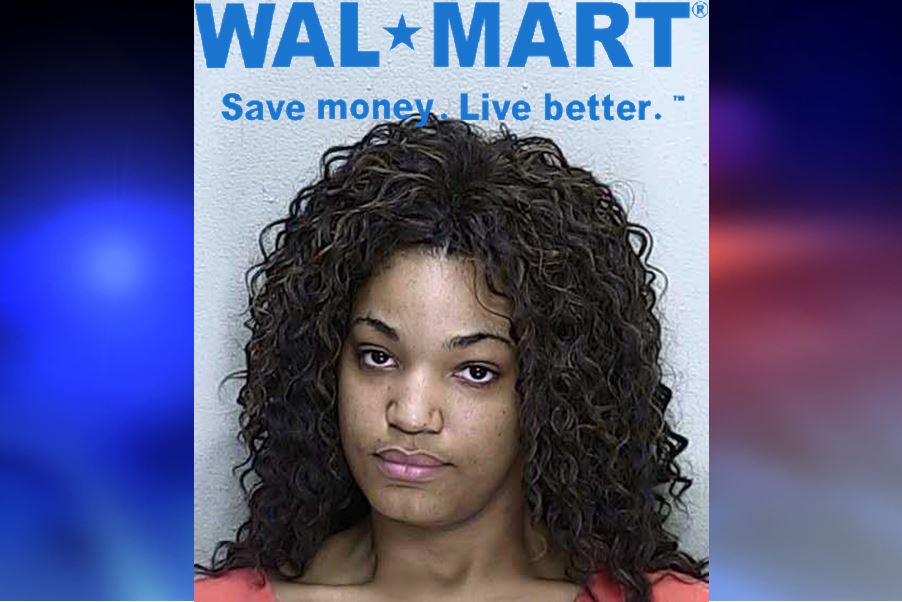 Ocala, Florida — On Saturday, Marion County Sheriff's deputies responded to a Walmart located at 9570 Southwest Highway 200, in reference to a theft.
The victim told the deputy that as she was attempting to make a purchase, she had handed her Samsung Galaxy Note 4 to the cashier to redeem points to apply toward her purchase.
According to reports, the cashier, Markeisha L. Burwell, 22, could not figure out how to redeem the points using the phone, so, she called a customer service manager.
After the transaction was complete, the victim walked out of the store and forgot her phone.
The victim told the deputy that she did not realize it was missing until she got home.
The victim then returned to the store and notified management and loss prevention.
Security footage showed that Burwell concealed the phone after the victim left the store. The cashier then clocked out and went on break.
When the deputy made contact with Burwell and asked about the phone, Burwell replied, "I'm not sure if I have the phone, but if I did, it would be in my car."
Burwell was then escorted to her vehicle, at which time she pulled the phone out from under her front seat.
Burwell told the deputy, "I have it."
An inspection of the phone revealed that Burwell had deleted all of the victim's photos and changed all of the contacts to her own.
She was arrested and charged with Grand Theft over $300, which is a felony. The value of the phone was estimated to be between $500 to $600.
Burwell was released from jail on a $2,000 bond.