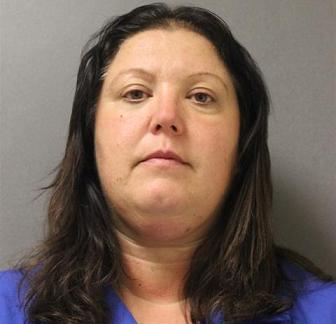 Deltona, Florida — As a pharmacy technician at the Walmart store on Howland Boulevard in Deltona, Kelly Curry had a pretty good deal on prescription pain pills — paying just $4 for a bottle that should have cost $75.
That good deal, which also was illegal, was brought to a halt on Wednesday after the Volusia County Sheriff's Office arrested her for stealing approximately 1,600 prescription pills from the store where she worked.
The store's loss prevention staff contacted the Sheriff's Office late Wednesday morning after launching their own internal investigation into missing massive amounts of hydrocodone.
That investigation, which included a review of the store's inventory, transaction histories, and surveillance videos, all pointed to the 46-year-old Curry of Orange City as being the culprit.
Records revealed that Curry was filling prescriptions for family members and putting hydrocodone in the prescription bottles in place of the medications they were supposed to be receiving. She would then pick up the prescriptions, paying $4 each time for what was supposed to be the prescribed medicine. Instead, what she would get was a bottle of 100 hydrocodone pills that should have cost $75.
Wal-Mart estimates that she did this approximately 16 times between May and August, resulting in the theft of approximately 1,600 hydrocodone pills.
The Sheriff's Office charged Curry with one count of grand theft. She was booked into the Volusia County Branch Jail in Daytona Beach on $1,500 bond and has since been released.