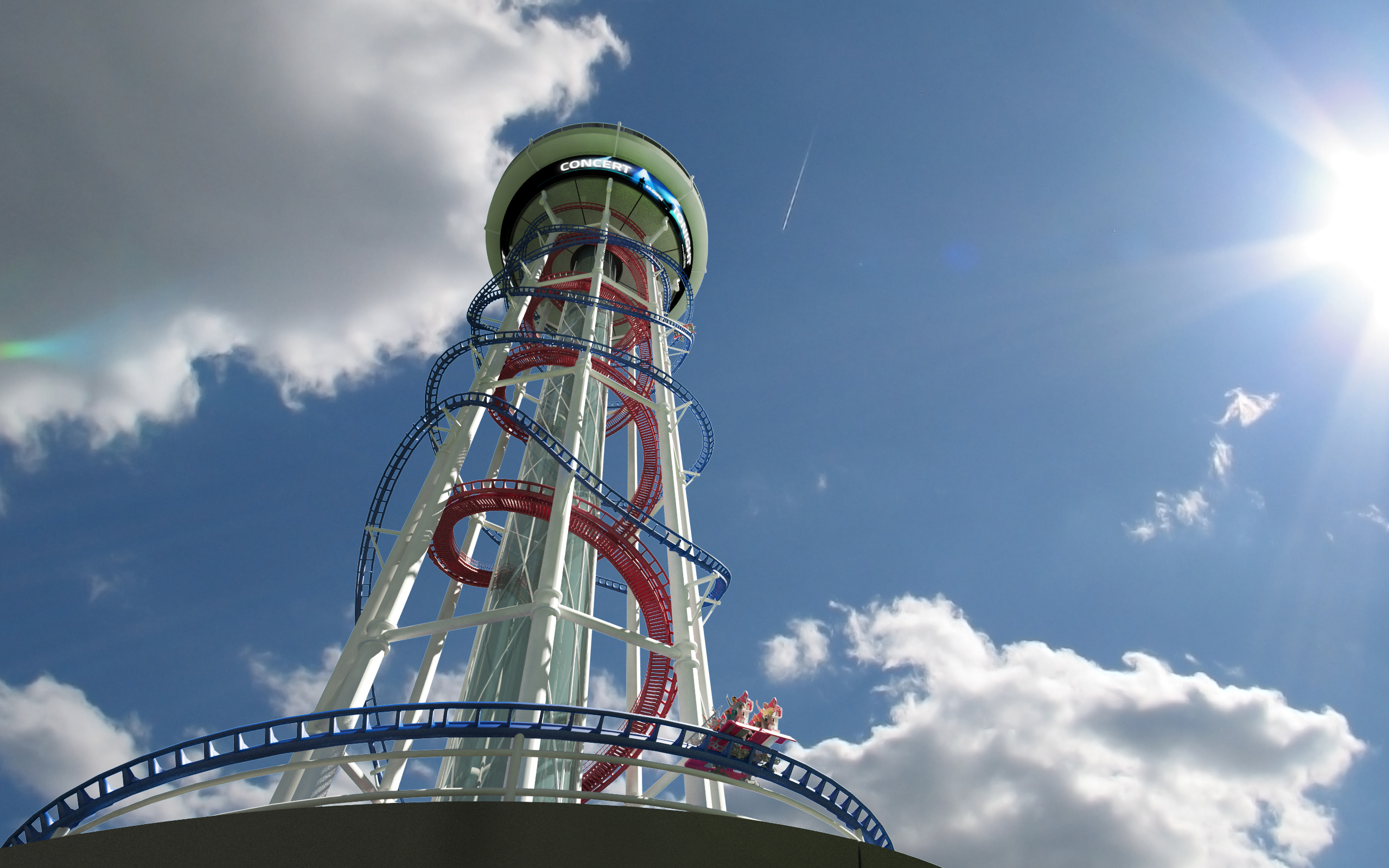 Orlando, Florida — Are you ready for the biggest and literally the tallest thrill of your life?
In 2017, Orlando's skyline will be forever changed as The Skyscraper will dominate as the world's tallest roller coaster. Beginning next year, it will be built on International Drive not far from Universal Orlando as part of a $250 million complex called Skyplex. It's an indoor arcade and theme park that will also feature restaurants and nightclubs.
The four-minute coaster will twist around a tower that includes an observation deck 535 feet above the ground, accessible via glass elevators, where tourists can look out and watch fireworks every night.
Construction will take two years.
Watch the animated video.