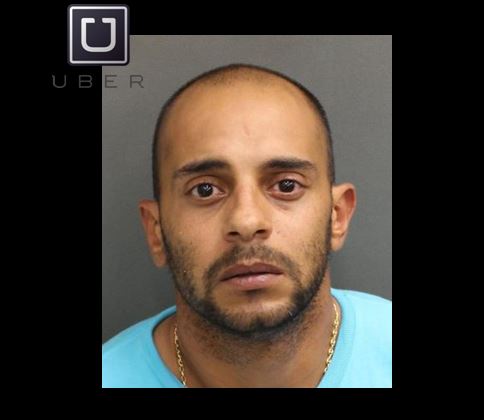 An Uber driver faces charges of Kidnapping and Sexual Battery after a passenger said the driver took advantage of her.
The incident happened on May 21, the driver was arrested on December 6.
The victim called for an Uber to get a ride to her hotel and 38-year-old Jorge Alberto Antunez Quintero arrived to pick her up.
The victim stated that she lost consciousness during the ride. At one point, the victim said she felt sick and asked the Uber driver to pull over.
Quintero told police that when the woman got out of the car her dress came up. He said that is when he noticed that the woman was not wearing any underwear and took that as a sign that she wanted him to have sex with her.
Quintero drove to a Red Roof Inn, located at 9922 Hawaiian Court, where he carried the woman into a hotel room and sexually assaulted her while she was drunk.
When the victim woke up, Quintero told her that she had hallucinated and had a bad dream.
The victim arrived at her destination two hours later.
Quintero is married with children.
He is being held without bond.
This is not the first time an Orlando Uber driver has sexually assaulted a drunk female.
According to authorities, Uber remains unregulated and does not follow the same rules as cab companies when it pertains to drivers.
We want to hear from you. What do you think about Uber and the lack of regulations?