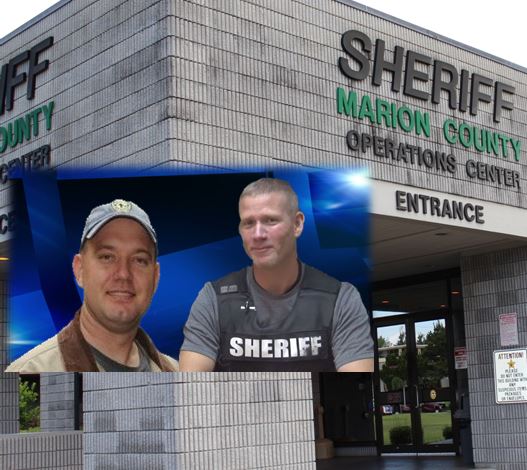 [Last updated on October 22, 2015, at 12:30 p.m.]
Marion County, Florida —  The Marion County Sheriff's Office has suspended two deputies following allegations of misconduct.
According to a MSCO press release, on Wednesday, October 21st, Marion County Sheriff Chris Blair suspended MCSO deputies Joseph Tussey and Edward Tillis with pay after learning that the two might have made false statements in a search and seizure case.
MCSO Public Information Officer Lauren Lettelier said, "[The information] was brought to the attention of one of our supervisors, who then immediately informed Sheriff Chris Blair and his command staff [Wednesday] evening."
The information was presented to the MCSO supervisor by the State Attorney's Office after they found that body cam video did not match the deputies written reports.
Sheriff Blair said that he has ordered an immediate internal investigation.
"Employees at the Marion County Sheriff's Office are held to the highest standard to maintain the public's trust," Sheriff Blair said. "Taking immediate action is crucial so the public can be assured that we are dedicated to our mission and vision: to serve with honor and protect with pride."
MCSO said they are fully committed to being a respected and professional organization focused on serving citizens, and that the agency is comprised of outstanding individuals who continually work hard to keep our community safe.
"We appreciate the public's support and patience as we actively move forward in this process," Sheriff Blair said.
Deputy Tussey has worked for MCSO for 9 years and Deputy Tillis has served for 12 years.
According to personnel files, neither deputy has had any disciplinary actions taken against them other than two minor traffic accidents in Tillis' file. Personnel records also show that both deputies have had many commendations.
Lettelier said, "The investigation is still pending active so we will not be releasing any further information at this time."
The State Attorney's Office had been investigating the incident prior to MCSO announcing an internal investigation on Wednesday.