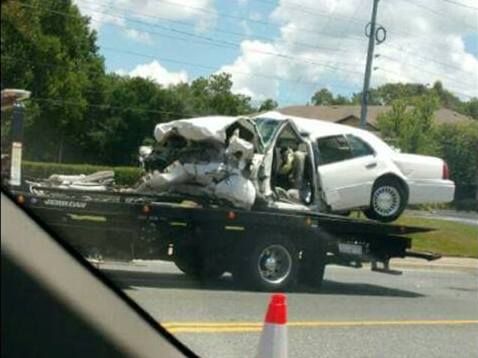 [Last updated on June 8, 2015, at 9:13 a.m.]
Ocala, Florida — A Sunday morning crash left two people dead and one in critical condition.
The accident involved a white Mercury Grand Marquis, driven by Cedric Pinkney, 18, and a brown Mercury Monterey, driven by Thelma Sharbaugh, 86. Pinkney also had a rear passenger, Johnny "J-Tee" Taylor, 17.
The crash occurred in the westbound lanes of Southeast 17th Street near the intersection of Southeast 25th Avenue.
Ocala Police said that the driver of the Marquis was traveling southeast and the driver of the Monterey was traveling northwest, at which time the Marquis entered the left turn lane, but failed to stop. For unknown reasons, the Marquis turned left into oncoming traffic, crossed opposing lanes, and slammed into the front driver's side of the Monterey. The impact was catastrophic.
Sharbaugh and Taylor were pronounced dead at the scene.
Article continued below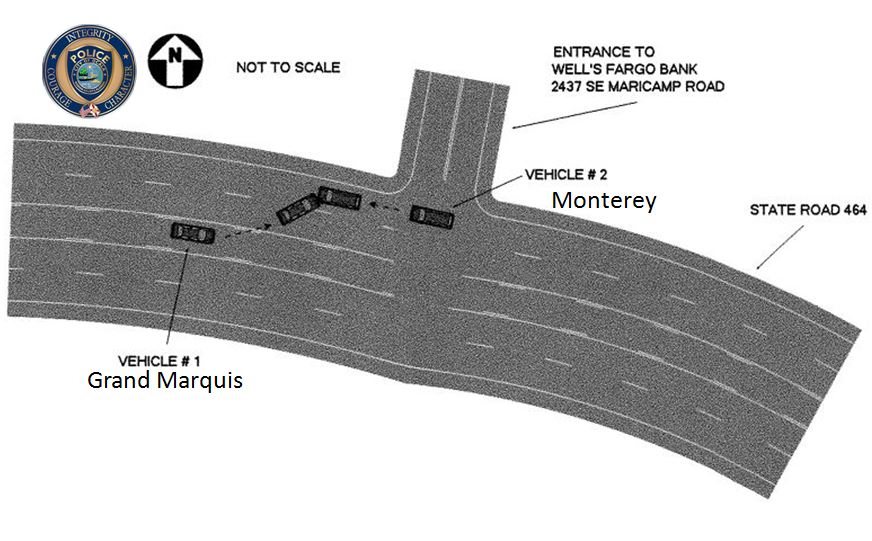 According to OPD, Pinkney was trapped in the car. He was extricated by Ocala Fire Rescue and transported to Ocala Regional Medical Center, where he remained in critical condition Sunday night.
An OPD spokesperson said that OPD's preliminary investigation did not indicate drugs, alcohol, or speed to be a factor in the crash. However, police said the investigation is ongoing.
Information submitted to Ocala Post via e-mail, suggested that Pinkney and Taylor played football for Trinity Catholic High School. The e-mail also stated that Taylor worked for Publix, and that his Publix family would miss him dearly.
Family and friends of everyone involved in this horrific accident began posting their condolences on Ocala Post's Facebook page almost immediately, which also included photos of Taylor and Pinkney.
Ocala Post made the decision not to contact the families for an interview during this devastating time.
Please follow and like us: