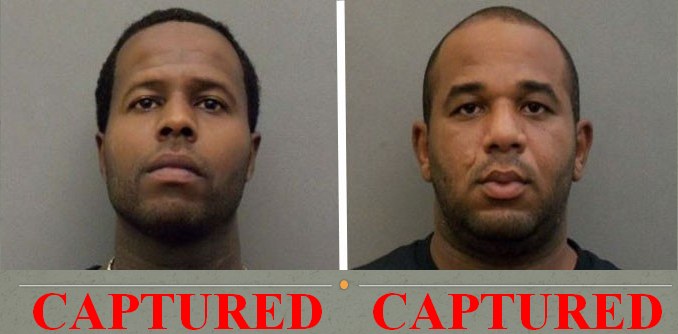 Panama City, Florida — Citizens can sleep a little better tonight knowing two killers are back behind bars. The Florida Department of Law Enforcement says Charles Walker and Joseph Jenkins, were captured around 6:40 p.m. Saturday, October 19, 2013, at the Coconut Grove Motor Inn on Front Beach Road. The two were taken into custody without incident.
FDLE and the U.S. Marshals Service made the arrests.
Reports show that Joseph Ivan Jenkins was sentenced to life in prison back in May of 2000 for First Degree Murder in Orange County. Charles B. Walker was sentenced to life in prison for Second Degree Murder in Orange County back in 2001.
The two were accidentally released after fraudulent documents with forged signatures were presents to Franklin Correctional Facility.
Orange County Sheriff Jerry Demings originally thought the two were still in Orange County.
At this time it is unclear as to how FDLE and The U.S. Marshals Service gained knowledge of Jenkins and Walker's whereabouts.
The investigation in regards to the forged documents and how the documents made its way through the court system, is still ongoing.
This is a developing story.