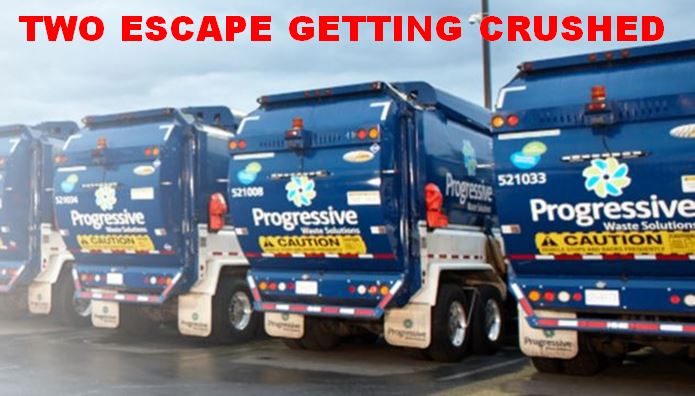 Tampa, Florida — It was a smelly situation when two drunk people, Donald L. Jordan, 37, and Lisa Sirbella, 49, were nearly crushed after being dumped into the back of a garbage truck.
The driver, who works for Progressive Waste Solutions, said he was just about to compact the garbage when he heard the two screaming and pounding on the side of the truck. He immediately called 911.
[The 911 Call]
Authorities originally thought the pair were homeless. However, deputies said the couple had been partying at the Hard Rock & Casino and became extremely intoxicated.
Jordan and Sirbella then exited the casino and climbed into a dumpster at the WaWa store on Orient Road and Hillsborough Avenue and fell asleep. When the driver picked up the container the couple and the trash were dumped into the back of the truck.
EMS crews responded to the scene and rescued them from the truck.
According to reports, Jordan reeked of alcohol, had slurred speech, and was very aggressive toward deputies.
Deputies said the couple was visiting from Kissimmee.
Jordan and Sirbella were taken to Tampa General Hospital after they told emergency personnel they were experiencing back pain.