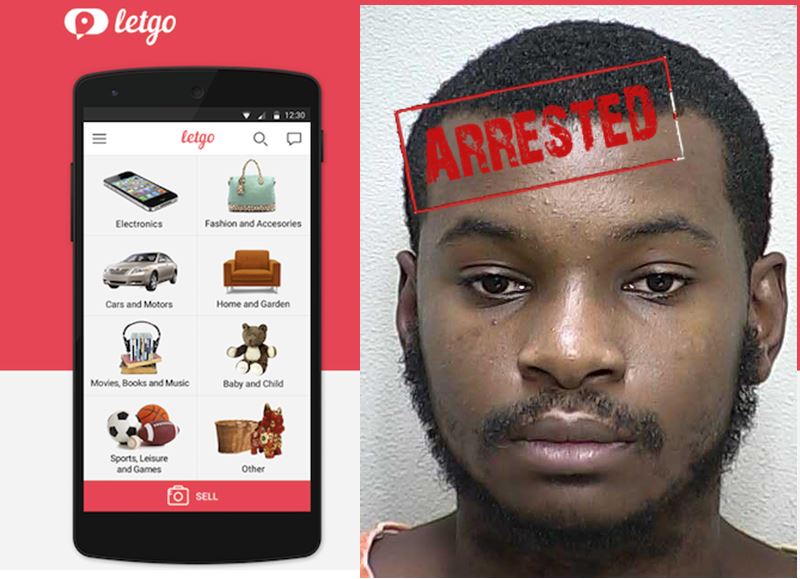 A 22-year-old thief was arrested Monday and charged with Robbery by Sudden Snatching and Dealing in Stolen Property.
On August 4, the victim told police that she had arranged to meet the suspect, later identified as Emmanuel J. Smith, to sell her iPhone 6s after they made contact through the Letgo application.
The two had arranged to meet at the Wal-Mart, located at 2600 Southwest 19th Avenue Road, Ocala.
According to reports, when the victim attempted to exchange the money for the phone, Smith snatched the phone and ran.
The victim stated that Smith was using the name "Eric Nelson."
On August 7, someone using the name Eric Nelson listed the iPhone for sale using the Letgo Application and attempted to sell it back to the victim.
The victim then notified OPD and undercover police arranged a meeting with the seller.
OPD Sgt. Hay and Eades dressed in plain clothing and met Smith at a McDonalds, where he attempted to sell the undercover officers two stolen iPhones for $300 each. One of the iPhones belonged to the victim.
At that time, Smith was taken into custody.
The victim was able to identify her phone and Smith.
Smith has previous arrests for Grand Theft (x3), Failure to Appear (x2), Driving on a Suspended License, and Grand Larceny.
Smith is being held on a $12,000 bond.
If you purchased merchandise from this man, call the Ocala Police Department at 352-369-7000, Crime Stoppers at 368-STOP,  or text 274637 using keyword 368-STOP.  Tipsters can also visit www.ocalacrimestoppers.com. Anonymity is guaranteed.