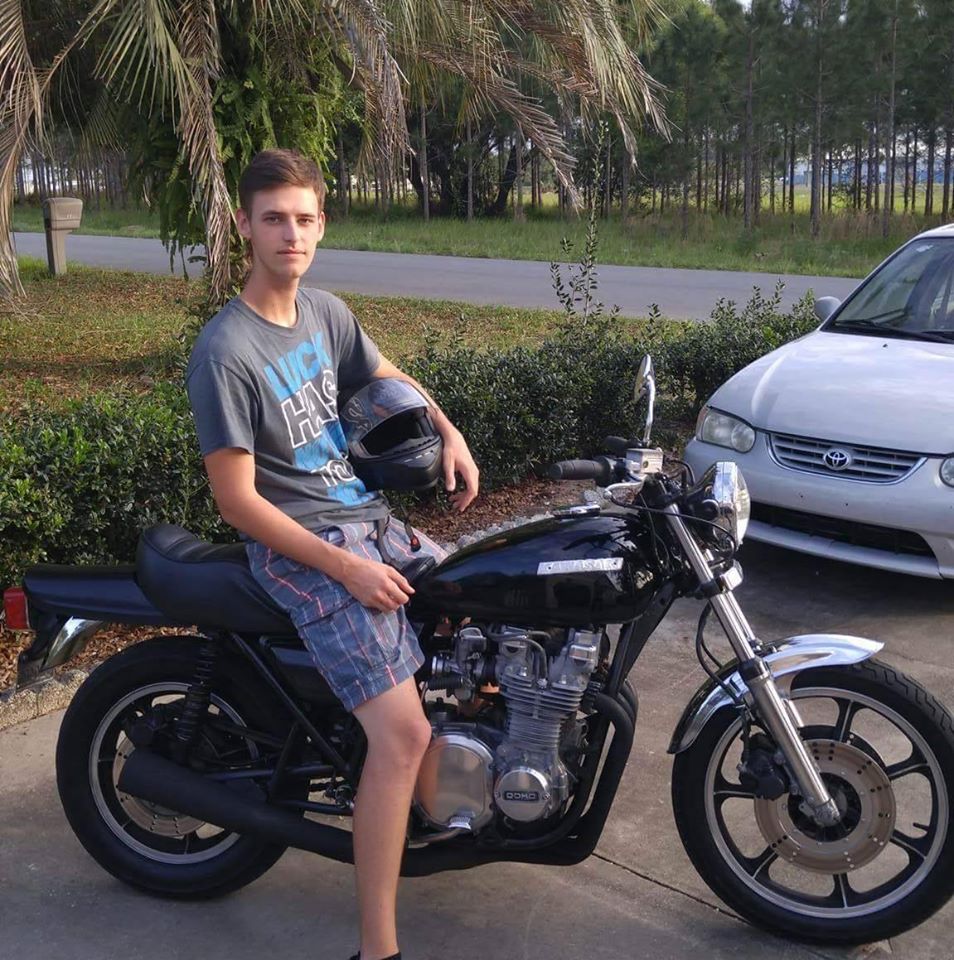 [Last updated on November 14, 2016, at 5:14 p.m. In a previous version of this article, FHP had reported that Philip Catalano was also 17. FHP says they made a mistake on the report, as Catalano is actually 72.] 
Marion County – A teen's family is devastated after Nickolas L. Watke, 17, a Lake Weir High School student, was killed in a crash.
On Sunday, Watke was riding his 1997 Yamaha motorcycle in the left lane of County Road 464, also known as Maricamp Road, approaching the intersection of Bahia Road.
A 2013 Hyundai Accent, driven by Philip Catalano, 72, was traveling westbound on County Road 464 in the left turn lane approaching the same intersection.
The Florida Highway Patrol said that Catalano turned left onto Bahia Road as Watke passed through the intersection.
Subsequently, Watke's motorcycle struck the front of the Accent, at which time Watke was thrown from the motorcycle, and onto the grassy shoulder of the intersection.
Watke was then transported to Ocala Regional Medical Center.
At approximately 4:34 p.m., Watke was pronounced deceased by Dr. Mohammad Siddiqui.
Catalano was transported to Munroe Regional Medical Center with minor injuries.
According to a FHP report, Watke had not been drinking and was wearing a helmet.
On Monday evening, FHP said blood alcohol toxicology reports for Catalano were negative.
Those who knew the 6 foot 7 inch tall teen said Watke was an outgoing person who always had a smile on his face. They said he was definitely known for his height and will be greatly missed.
LWHS Principal Jennifer Beasley, said, "Nick was well liked by his fellow students and teachers at Lake Weir High. He was charismatic and liked to make people laugh.  He impacted our JROTC program and planned to enlist after graduation.  His death is a loss for our school, our community, and our military."
On the Lake Weir High School Soccer Team Face book page, Melvin Valenzuela, wrote, "Death has no age, to our Lake Weir Hurricane student body, staff and the young man's family my deepest condolences on the passing of Nick Watke. May he now be by God's side."
FHP said charges against Catalano are pending.