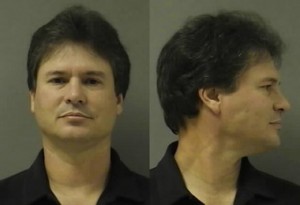 Stacey Dean Rambold, 54, a teacher who taught at Billings Senior High raped a 14-year-old-student in 2008. Rambold admitted to raping the 14-year-old girl when he was 49-years-old.
The teen spent the months following the rape trying to put her life back together, trying to fit in at school as a normal teen. Rambold made that impossible, he essentially turned everyone against her.
Prosecutors asked for a 20 year sentence with suspending 10 of those years. However judge G. Todd Baugh infuriated the teens mom, Auliea Hanlon, when he unthinkably sentenced Rambold to only 30 days in jail on Monday, August 26, 2013. "I think this sentence is a joke and a travesty", she said. Adding, "people will lose faith in our justice system."
Hanlon said she was very angry about what the judge said about her daughter. Judge Todd Baugh said, "the teen seems much older than her chronological age" and "she was in just as much control of the situation." Insinuating somehow as if it were the teens fault she was raped.
Hanlon believes that the pre-sexual grooming by Rambold of her daughter led to the pair having sex. When school officials found out about the relationship, Rambold resigned. Later that year, authorities charged Rambold with three counts of sexual intercourse without consent. Baugh said, "it's probably not the kind of rape most people think about." Adding, "It was not a violent, forcible, beat-the-victim rape, like you see in the movies."
The teen was raped in 2008 and on February 6, 2010, just a few weeks before the teens 17th birthday, she committed suicide. As a result of the trauma from the rape and the aftermath, the teen fell into a deep irreversible depression and she suffered from severe emotional distress. The teen was humiliated and faced embarrassment, all of which led up to her taking her own life.
Hanlon filed a complaint against Rambold. In the complaint she said, It is the relationship that caused her daughter's death. "Well it definitely had something to do with it," she said. "A teenager's whole life is about school and their friends, and he turned everyone against her."
Judge Baugh is now under heavy fire for his light sentencing and investigators say it is not the first time that Judge Baugh has been in the spot light. This is the second time in a few short months the judge has passed down a light sentencing on crimes that deserved much more.
Petitions are being signed and passed around the internet calling for Baugh's resignation.
Residents of Montana say they will remember Rambold's face.