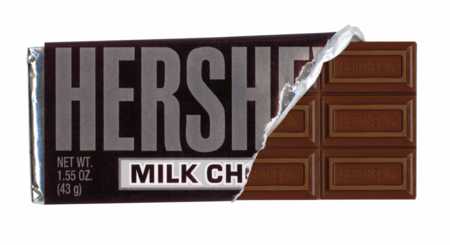 DeLand, Florida — 911 Operator: When was the last time you saw it?
Driver: Three o'clock yesterday [Saturday] was the last time I saw the truck. It's hooked to a trailer as well, fully loaded, with chocolate.
911 Operator: Fully loaded with chocolate, huh?
Driver: Yeah, someone with a sweet tooth.
911 Operator: Well, you know, maybe that's what they were going for. Who knows?
The call is from a truck driver reporting his stolen semi-truck. According to deputies, the semi-truck was stolen from the JD Lewis Truck Center, on International Speedway Boulevard near the DeLand airport sometime over the weekend.
The driver said the truck was loaded down with $120,000 in Hershey's Chocolate. The driver also said that if the thief doesn't keep the chocolate cool, there will be a huge chocolaty mess to clean up.
According to deputies, the truck owned by Sun State Carriers in Tavares, is a 2012 Freightliner Cascadia with red and orange stripes, valued at $90,000. A spokesman with Sun State Carriers said he would not comment on the theft and refused to provide a picture of the truck.
The JD Lewis Truck Center allows truckers to use space for free and provides drivers with a remote control to open the gate.
According to the Volusia County Sheriff's office, there might be surveillance video available; however ,they are not releasing it at this time.