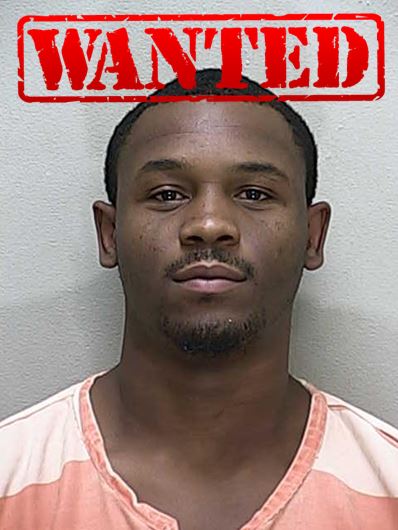 Investigators with the Ocala Police Department are asking for the public's help in locating a wanted felon.
Howard Lee Hill Jr., 24, who is a convicted felon, is wanted on charges of Aggravated Assault with a Deadly Weapon, Aggravated Battery, Burglary with a Deadly Weapon, False Imprisonment, and Child Abuse.
Police say that on May 14, they responded to Pavilion Oaks Apartments after Hill attacked his girlfriend.
The victim stated that she and Hill were in bed when he received a text message from his cousin about coming over to hang out, according to the police report.
Police stated that the victim told Hill that she did not want his cousin around her daughter because of "smoking weed in the parking lot of the complex all night."
Hill then became angry, struck the victim in the face, and elbowed her on the throat, according to reports.
The victim then yelled for her daughter to leave the apartment.
As the girl ran for the back door, Hill grabbed her and threw her to the floor. He then grabbed the victim by the throat and shouted: "you can't leave the apartment."
Police said that is when the victim grabbed a kitchen knife and attempted to exit the apartment with her daughter, but Hill fought with her and gained possession of the knife.
Eventually, the victim and her daughter were able to escape and ran to a different apartment.
The occupant of that apartment tried to hide the victim and her daughter from Hill, but armed with a knife, he forced his way into the apartment. Once inside, Hill put the knife to the victim's throat.
Two occupants of the apartment then wrestled the knife away from Hill.
Hill then nearly strangled to victim unconscious.
Police said that two occupants of the apartment were finally able to drag Hill outside. The occupants then placed a freezer in front of the door.
Hill then fled the scene.
The Department of Children and Families was notified, according to police.
Hill is considered armed and dangerous.
If you have any information, call the Ocala Police Department at 352-369-7000, Crime Stoppers at 368-STOP, or text 274637 using keyword 368-STOP. Tipsters can also visit www.ocalacrimestoppers.com. Anonymity is guaranteed.