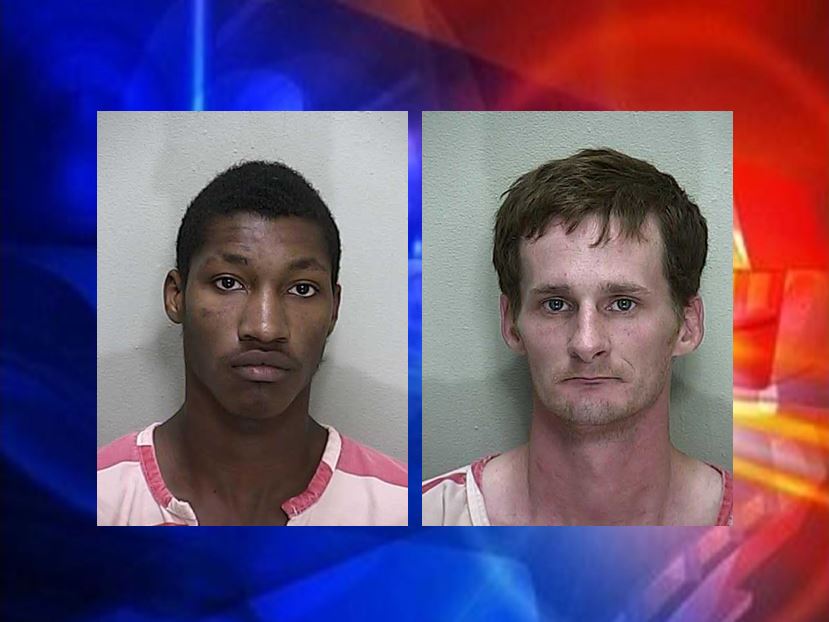 Summerfield, Florida — Two Summerfield men were arrested after an investigation revealed that they had inappropriate contact with a 15-year-old girl.
According to reports, on December 18, 2015, the victim's mother reported that Dontray R. Smith, 20, had sexual intercourse with her daughter.
The 15-year-old stated that Dontray invited her to his house because he "wanted to talk." However, the victim said that when she arrived at his house, which was just down the road from her residence, he told her he wanted to have sex with her. The victim told investigators that she told him no, but that he kept insisting, and she eventually "gave in."
According to reports, as the victim was talking, Smith pushed her backwards. The victim stated that she told Smith no several times, but Smith stated, "It will be ok." He then pulled down her shorts had sex with the victim.
The incident took place in the backyard at Smith's residence.
In a separate investigation, investigators found that Coty A. Romaire, 30, had sent the victim photos of himself with his penis exposed via Yahoo e-mail. Authorities said they were able to identify Romaire because his face was in the photos. Romaire's wife also identified the person in the photos as her husband. Romaire had the victim's e-mail address because he used to be related to the family. How he was related to the familt was not disclosed in the police report.
Both suspects admitted that they knew the victim was only 15.
Smith was arrested and charged with Lewd and Lascivious Battery on a Minor. He was released on a $15,000 bond.
Romaire was charged with Transmitting Harmful Information to a Minor. He was released on a $4,000 bond.
The victim's mother said, "I am disgusted by this situation and I hope these two criminals will not be able to victimize anyone's little girl again."