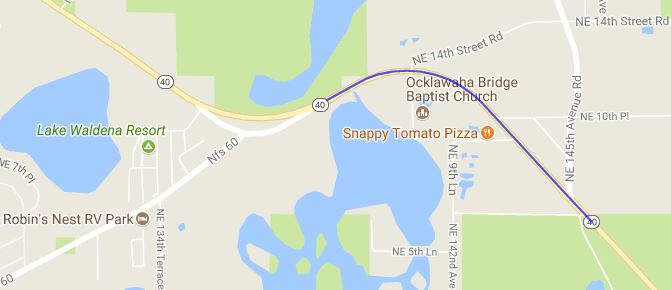 The Florida Department of Transportation is currently working on a project to mill and resurface State Road (S.R.) 40 (Fort Brooks Road) from east of NE 10th Street Road to the east of NE 145th Avenue Road.
The cost for this project will be an estimated $414,000. The project is expected to be completed in the Spring of 2018.
Officials with FDOT said motorists should not experience any lane closures during the road work.
Officials ask that all drivers remember to yield to roadside workers and obey posted speed limits. Speeding fines are doubled in a construction zone.
Use extra caution during rainy weather.