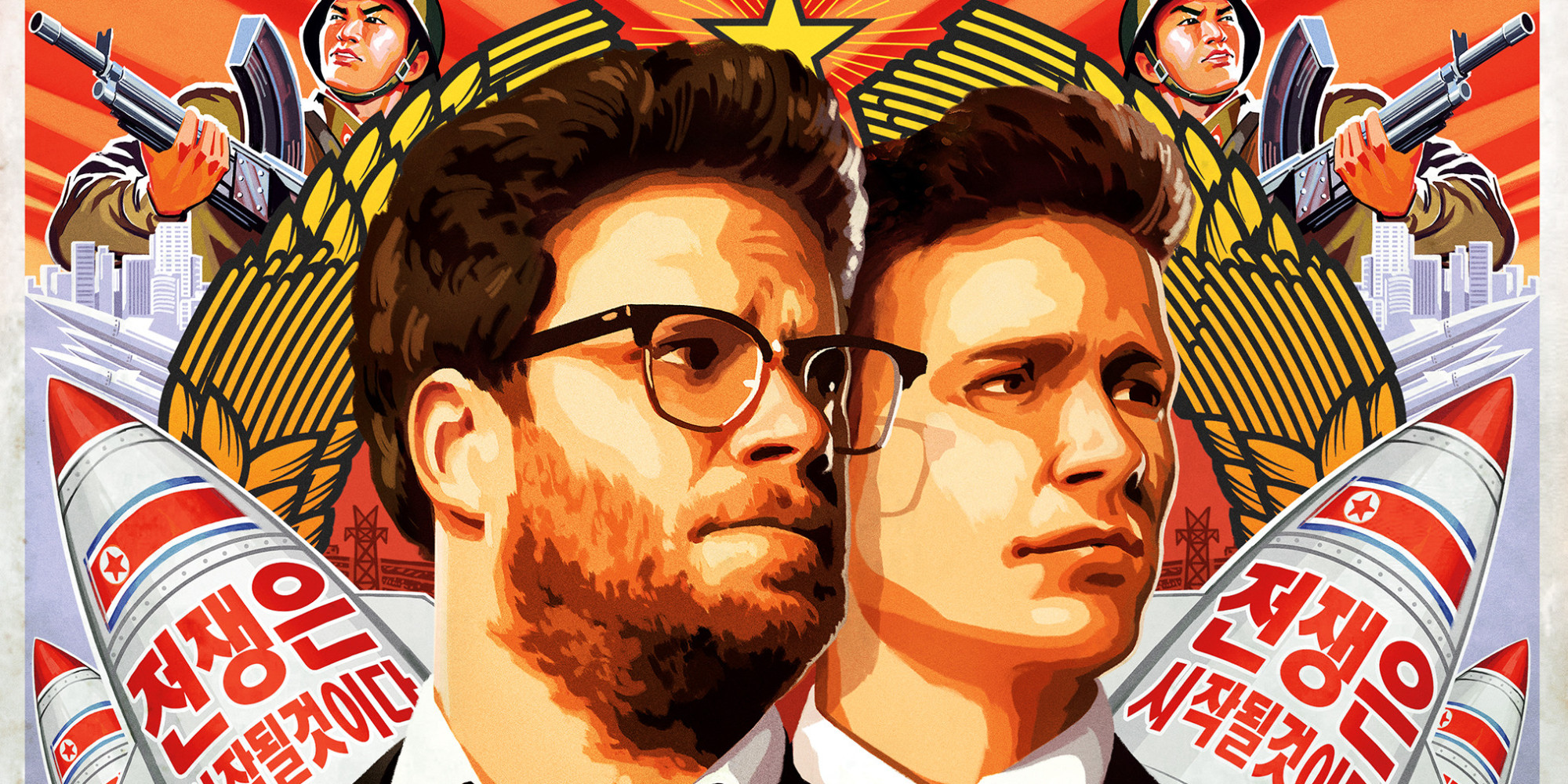 The New York premiere of "The Interview," a Sony Pictures comedy about the assassination of North Korean President Kim Jong-Un, has been canceled and a source said theater chains had scrapped plans to show it, after threats from a hacking group.
The hackers also warned people to stay away from cinemas showing the film starring James Franco and Seth Rogen, and darkly reminded movie-goers of the September 11 attacks on the Twin Towers in New York.
"The world will be full of fear," the message reads. "Remember the 11th of September 2001. We recommend you to keep yourself distant from the places at that time. If your house is nearby, you'd better leave. Whatever comes in the coming days is called by the greed of Sony Pictures Entertainment."
A North Korean foreign ministry spokesman said in state media that the movie's release would be an "act of war."
The North Korea spokesman was quoted by the state KCNA news agency as saying, "Making and releasing a movie on a plot to hurt our top-level leadership is the most blatant act of terrorism and war, and will absolutely not be tolerated."
He added that the "reckless U.S. provocative insanity" of mobilising a "gangster filmmaker" to challenge the North's leadership was triggering "a gust of hatred and rage" among North Korean people and soldiers.
"If the U.S. administration allows and defends the showing of the film, a merciless counter-measure will be taken," the spokesman said.
U.S. officials have concluded that North Korea was "centrally involved" in the hacking of Sony Pictures computers, even as the studio canceled the release of a far-fetched comedy about the assassination of the North's leader that is believed to have led to the cyber-attack.
Americans have turned to social media by the thousands, expressing disappointment in Sony and movie theaters for giving in to North Korea.
In June, Seth Rogen "tweeted" about the incident, writing, ""People don't usually wanna kill me for one of my movies until after they've paid 12 bucks for it."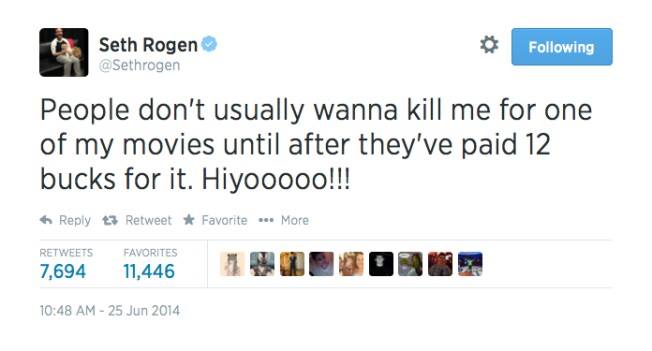 President Obama called the cyber-attack on Sony "very serious" but suggested that the administration has yet to establish the hacker threat to moviegoers over "The Interview" as credible.
"For now, my recommendation would be that people go to the movies," he said.
An attack that began by wiping out data on corporate computers — something that had been previously seen in South Korea and Saudi Arabia — had turned "into a threat to the safety of Americans," officials said.
It is not clear how U.S. Intelligence officials determined that Mr. Kim's government had played a central role in the Sony attacks. However, officials did say that North Korea's computer network has been notoriously difficult to infiltrate. The National Security Agency began a major effort four years ago to penetrate the country's computer operations, including its elite cyber-team, and to establish "implants" in the country's networks that, like a radar system, would monitor the development of malware transmitted from the country. Apparently they failed.
A spokesperson for Sony said, "Those who attacked us stole our intellectual property, private emails, and sensitive and proprietary material, and sought to destroy our spirit and our morale – all apparently to thwart the release of a movie they did not like."
"In light of the decision by the majority of our exhibitors not to show the film "The Interview," we have decided not to move forward with the planned December 25 theatrical release," Sony said.
Sony says it understands its partners' decision, but are "deeply saddened at this brazen effort to suppress the distribution of a movie."
"We respect and understand our partners' decision and, of course, completely share their paramount interest in the safety of employees and theater-goers."
Sony added, "We stand by our film makers and their right to free expression and are extremely disappointed by this outcome."
Regal Cinemas, AMC Entertainment, and Cinemark Theatres – the top three theater chains in North America – subsequently announced they were postponing screenings, and Canada's biggest theater firms also pulled out, leaving Sony seemingly no choice but to postpone the film.
Comedian Jimmy Kimmel "tweeted" that the decision by theaters to refuse to show the film was "An un-American act of cowardice that validates terrorist actions and sets a terrifying precedent."
"The Interview" cost Sony an estimated $42 million to produce.
A studio spokesman for Sony said that Sony had "no further plans" to release the comedy, either on VOD or DVD.