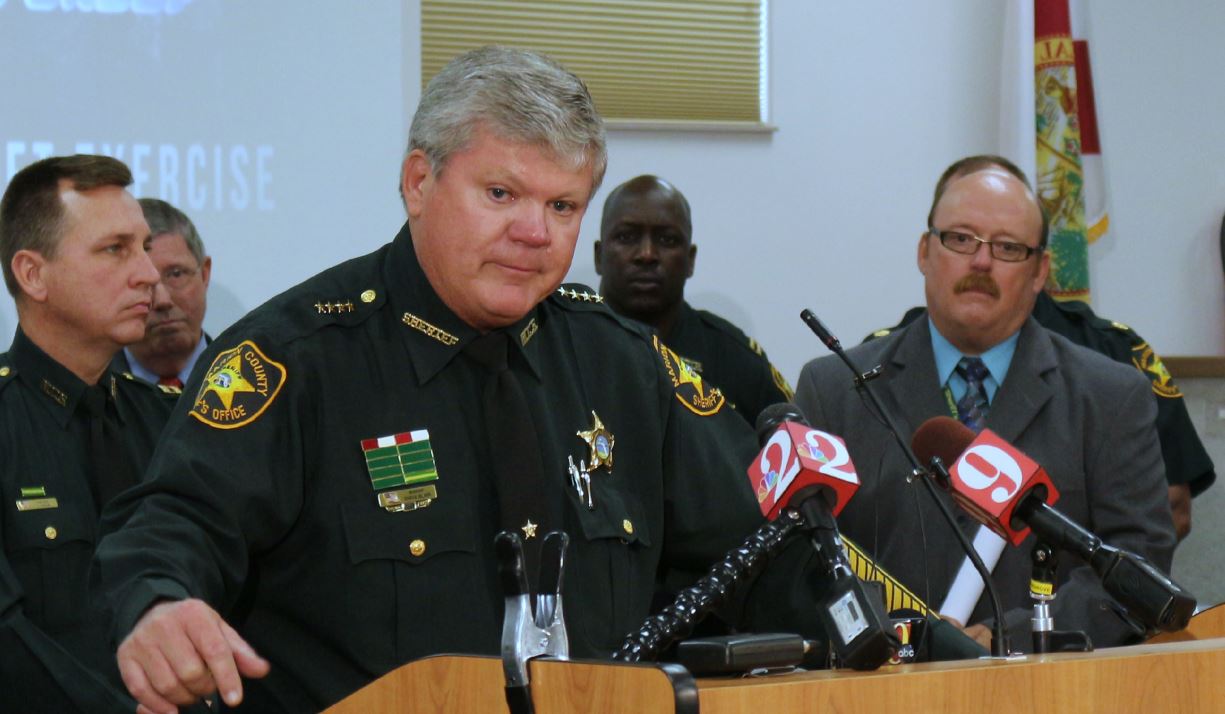 OFFICIAL PRESS RELEASE – On Friday, May 20, 2016, the State Attorney's Office for the Fifth Judicial District indicted Sheriff Chris Blair for two counts of Perjury in an official proceeding and one count of Official Misconduct.
At 2:51 p.m. Friday, Blair was booked into the Marion County Jail. He was released on bond at 3:31 p.m.
According to court documents, Florida Governor Rick Scott has appointed the Attorney General's Office Director of Division of Victim Services and Criminal Justice Programs Emery Gainey as the Interim Sheriff of the Marion County Sheriff's Office.
According to officials, Blair was indicted because he knowingly made false statements under oath during the Dustin Heathman investigation.
During questioning, Blair stated that he did not see the severe injuries Heathman's face, who had been beaten by members of the Marion County Sheriff's Office. Further investigation revealed that Heathman, who was in his underwear, had been escorted to a patrol car by deputies directly in front of Blair.
According to the Attorney General's Office, Blair could face up to five years in prison on each count and $5,000 in fines on each count, if convicted.
This is a developing story. More information will be posted as it becomes available.