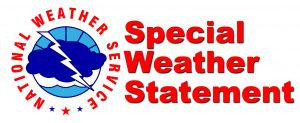 Tallahassee, Florida — State emergency management officials are recommending that Florida residents and visitors remain aware, as conditions favorable for severe weather continue throughout North Florida and into Central Florida for April 5, 2017, during the day and into the night. This weather system will have the potential to produce large hail, damaging wind gusts, and tornadoes.
Governor Scott said, "It is incredibly important that Floridians and visitors in North and Central Florida pay close attention to local news throughout the day and ensure they are fully prepared ahead of any potentially damaging weather, such as tornadoes or flash floods. While we are glad that the weather from earlier this week did not cause significant damage, we must take every case of potentially severe weather seriously and take action to keep our families and communities safe. The Florida Division of Emergency Management and their local partners are continuing to work together to monitor the weather and provide updates to families across North and Central Florida."
State Meteorologist Amy Godsey said, "Much of North Florida and parts of Central Florida have been placed at high risk of severe weather throughout the day and overnight. Those in the affected areas should monitor this storm system and have a plan of action if warnings are issued."
According to the National Weather Service, the chance of tornados is possible .
Residents should monitor the weather closely for frequent changes.
A Tornado Watch means conditions are favorable for tornadoes and severe thunderstorms. A Tornado Warning means a tornado has been reported as sighted, or has appeared on radar in the area.