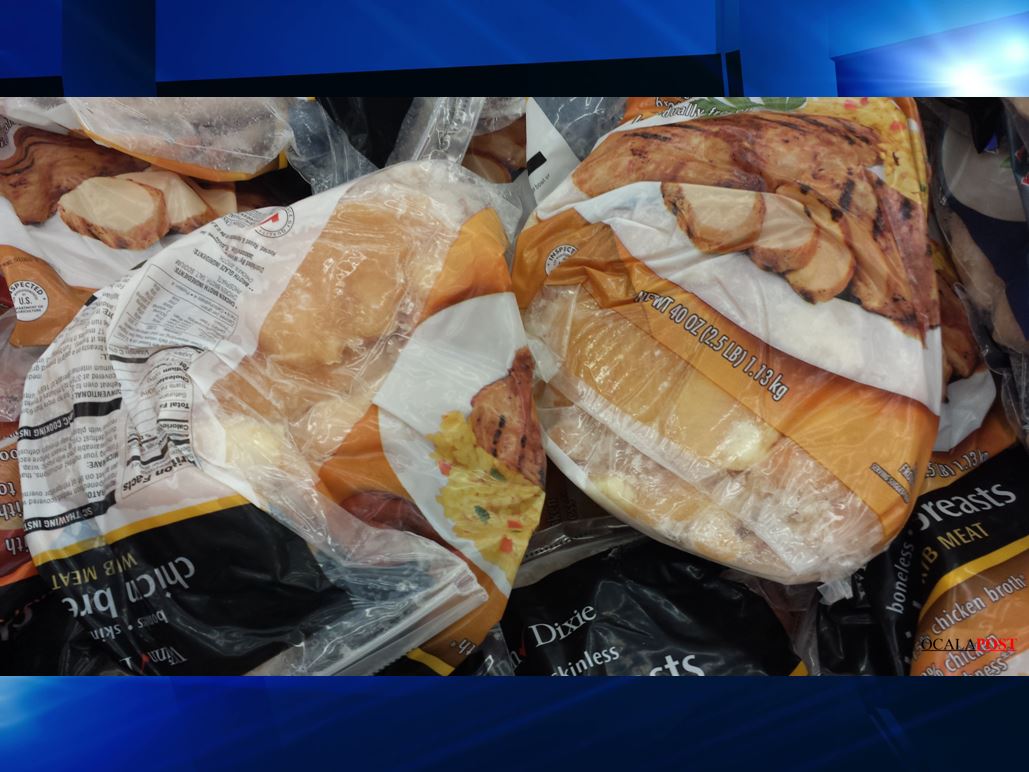 [Last updated on August 6, 2015, at 4:35 p.m.]
Ocala, Florida — Ocala Post recently investigated the Marion Oaks Winn-Dixie following multiple complaints from consumers about food safety concerns.
During one incident, a reader contacted Ocala Post and stated that she noticed chicken in a Winn-Dixie coffin-freezer had apparently been thawed and then refrozen.
The customer said she tried to tell an employee, but he just rolled his eyes and walked away.
Approximately one hour after receiving the complaint, Ocala Post arrived at the store and investigated.
Ocala Post found that there were in fact dozens of bags of chicken that had been thawed and then refrozen. In fact, the bags of chicken were in the process of refreezing and were still a little on the soft side.
As with the customer, Ocala Post notified an employee who appeared to be taking inventory in the frozen section. Ocala Post informed the employee that there was chicken in the coffin-freezer that had clearly been thawed and then returned to the freezer.
The employee was asked to get the manager of the store.
The employee, with a confused look on his face, rolled his eyes and walked away.
After 22 minutes, the manager had not appeared, and the chicken remained in the coffin-freezer.
Ocala Post then contacted Winn-Dixie's corporate office and apprised them of the situation.
Corporate Communications Manager Julianne Roberts said, "Such an allegation would represent a serious breach of company policy as food quality and food safety are a priority."
Health officials told Ocala Post that if chicken were to be thawed at room temperature, refrozen, and then sold, it could potentially be a serious health risk to consumers.
During the investigation, Ocala Post learned that the Marion Oaks Winn-Dixie is not the only Winn-Dixie store to be investigated for the same matter.
In fact, it appears as though Winn-Dixie has a habit of refreezing thawed foods, including ice cream.
Research showed that WFTV did a similar investigation involving an Orlando and Ocala Winn-Dixie located on Maricamp Road in July.
During their investigation, they also found multiple violations.
"We will immediately investigate these claims internally and address any possible customer service issues," Roberts said.
The Department of Agriculture was also notified.
Ocala Post will continue to update as more information becomes available.
What do you think about this? Have you observed this type of situation at your local Winn-Dixie?