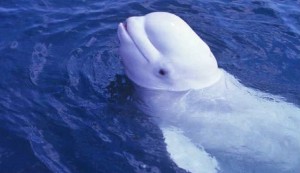 Orlando-Georgia Aquarium and its partners, including SeaWorld, may file an appeal against NOAA's decision to deny the group permission to bring 18 beluga whales to the US.
Georgia Aquarium asked to transport the group of whales from Russia. The whales would then be separated and sent to partner aquariums across the country, including SeaWorld Orlando.
SeaWorld parks would receive its whales on loan from the George Aquarium.
In the group's application, it said that the whales faced a number of threats in its natural habitat but the whales were not going to be imported for their protection. The whales would be imported for the sole reason of increasing the theme parks profit although the park claims it is to promote conservation and education about the whales.
NOAA, however, says it could not determine whether importing the belugas would have a negative impact on the stock of wild beluga whales. They also say five of the belugas were possibly still nursing, and therefore not independent. NOAA received thousands of comments in regard to importing the whales and was most likely a deciding factor in the agency's decision.
NOAA says this is the first application for a permit to import wild marine mammals in more than 20 years.
SeaWorld Orlando currently has four beluga whales. SeaWorld is already under fire for its use of killer whales in its parks, particularly those caught in the wild. In 2010, Dawn Brancheau, a trainer at SeaWorld was killed by the killer whale Tilikum that was born in the wild but transported to SeaWorld.
There is no word yet on whether the appeal will actually be filed.