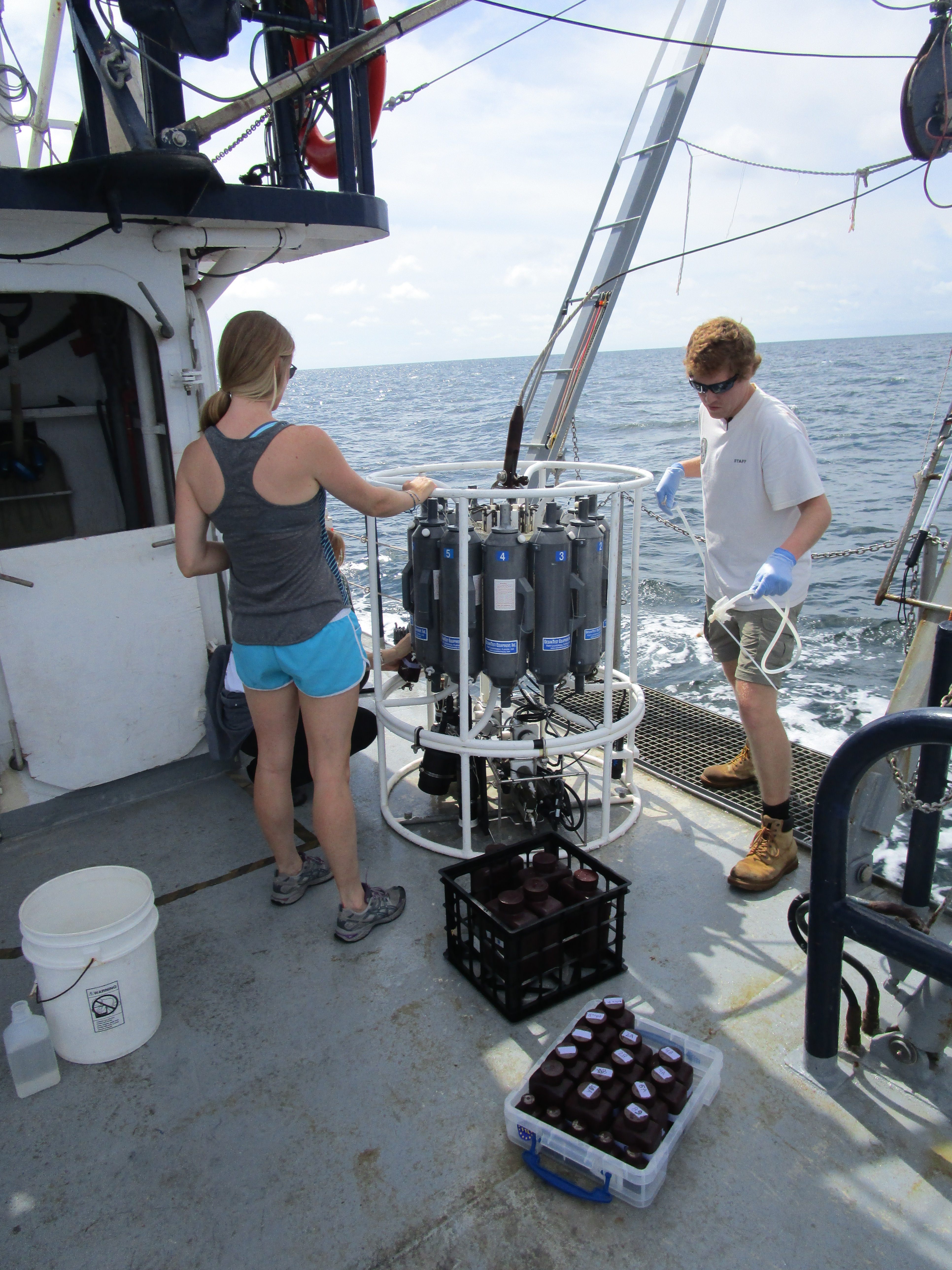 A patchy bloom of Karenia brevis, the Florida red tide organism, continues in the northeast Gulf of Mexico. Satellite images from the Optical Oceanography Laboratory at the University of South Florida show a surface bloom approximately 15 to 30 miles offshore between Dixie and Pasco counties and 5 to 15 miles offshore of northern Pinellas County. Bloom concentrations of K. brevis were found offshore between Citrus and Pinellas counties in surface and bottom waters.
Fish kills have been reported inshore at Honeymoon Island (Pinellas County) as well as offshore in the bloom area, where low oxygen in bottom waters was also detected. In addition, respiratory irritation has been reported at Anclote Key, Honeymoon Island, Three Rook Island (Pinellas County) and offshore in the bloom area.
No blooms were detected alongshore or offshore of Manatee, Sarasota, Charlotte, Lee, Collier, or Monroe counties. Additional samples analyzed throughout Florida this week did not contain red tide.
Forecasts by the Collaboration for Prediction of Red Tides show little movement of the bloom during the next three days.
A bloom of Pyrodinium bahamense has been ongoing in Tampa Bay since May and discolored water has been reported.
FWC has received multiple reports of fish kills and reports of discolored water over the past couple of weeks in the Indian River Lagoon system (Brevard County). Sampling has revealed bloom concentrations of multiple algae species, including Pyrodinium bahamense and Limnothrix spp.
This report was issued by FWC on Friday, September 5, 2014.