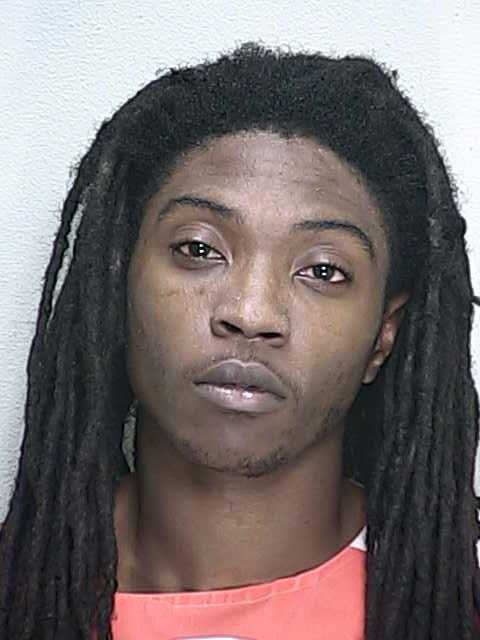 Ocala, Florida — An Ocala man was finally caught after an arrest warrant was issued on November 8, 2014, for beating a pregnant woman.
On November 8, 2014, Ocala Police responded to Ocala Regional Medical Center in reference to a battery on a woman who was eight-month pregnant.
The victim advised police that she was involved in a physical altercation with the father of her unborn child.
The victim stated that Drekari Kinsler, 22, was supposed to go grocery shopping and then furniture shopping for the baby with her. She stated that after a few hours, when Kinsler didn't show up at her home, she began texting and calling him.
According to the victim, Kinsler was to arrive at her home at 7 p.m., but didn't show up until 3 a.m.
She told police that when she questioned where he had been, he became angry and started yelling at her.
According to reports, Kinsler balled up his fist and began punching the victim in the face. He then wrapped both hands around her neck and attempted to strangle her.
The victim told police she lost consciousness for a brief moment while Kinsler was strangling her, then fell over a clothes hamper.
After she fell, Kinsler began punching the victim while she was on the ground.
Kinsler then fled the area.
The victim told police that this was not the first time Kinsler had been physical with her. The victim said Kinsler always blames his aggression on her, and that he says she causes him to become physical.
Kinsler was arrested on November 14, 2014, and charged with Aggravated Battery on a Pregnant Woman (f) and Domestic Battery by Strangulation (f). He was released from jail a few hours later on $7,000 bond.
Kinsler was previously arrested and charged with Possession of a Controlled Substance without a Prescription.
The victim and her unborn child are expected to be okay.