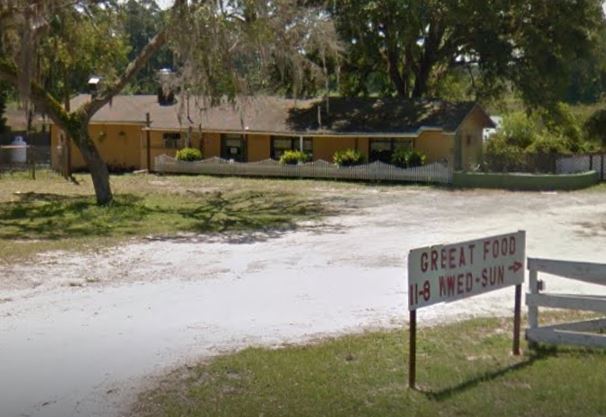 Silver Springs — Pineapple Sam's Cafe, located at 18976 E Hwy 40, Silver Springs, was immediately shut down after an emergency order was issued on November 8 by the state. The restaurant was allowed to reopen on November 9, but will a follow-up inspection this week.
The Department of Business and Professional Regulation cites violations of Florida's sanitation and safety laws, which are based on the standards of U.S. Food and Drug Administration's Food Code. High Priority violations are those which could contribute directly to a foodborne illness or injury and include items such as cooking, reheating, cooling and hand-washing.
Many of the violation were repeat violations.
The violations were as follows:
Cove molding at floor/wall juncture broken/missing. Holes in the wall above molding Near hand sink and triple sink in kitchen area. Also mounds of dirt behind cove molding. The manager stated establishment is currently receiving termite treatment.
Employee beverage container on a food preparation table or over/next to clean equipment/utensils. One on prep table in the kitchen.
Garbage on the ground and/or pad around dumpster.
Grease receptacle/dumpster not on proper pad/nonabsorbent surface. Grease receptacle and dumpster on grass.
In-use tongs stored on equipment door handle between uses. One set on oven door handle.
Soiled reach-in cooler gaskets. Two units in the kitchen area.
Water leaking from a pipe and/or faucet/handle; pipe under a triple sink.
Wiping cloth quaternary ammonium compound sanitizing solution, not at proper minimum strength. Zero sanitizing solution at the front counter.
Potentially hazardous (time/temperature control for safety) food cold held at greater than 41 degrees Fahrenheit. Butter in reach in cooler: 54°, 64° and 70°.
Presence of insects, rodents, or other pests. More than thirty small ant-like crawling insects on the floor near a triple sink. There were also dirt mounds behind baseboards in the area around a triple sink.
Raw animal food stored over ready-to-eat food. Shell eggs over gravy in reach in cooler. Moved.
Rodent activity present as evidenced by rodent droppings found. Approximately 50 dry hard droppings inside storage cabinet under hand sink at front counter. One dry hard dropping in a cabinet under silverware. Six dry hard droppings in the small storage room near back door.
Rodent burrow or rodent nesting materials present. Insulation pieces on the floor under handwash sink.
Vacuum breaker missing at hose bibb or on fitting/splitter added to the hose bibb. Hose attached near the outdoor ice machine
Handwash sink not accessible for employee use due to items stored in the sink.
Interior of reach-in cooler soiled with accumulation of food residue. Reach in cooler in the kitchen. Also, reach-in two door unit near the back door.
No proof of required state approved employee training provided for any employees. To order approved program food safety material, call DBPR contracted provider: Florida Restaurant and Lodging Association (SafeStaff) 866-372-7233. All employees
Spray bottle containing toxic substance not labeled. Green chemical in a storage room in the back room.