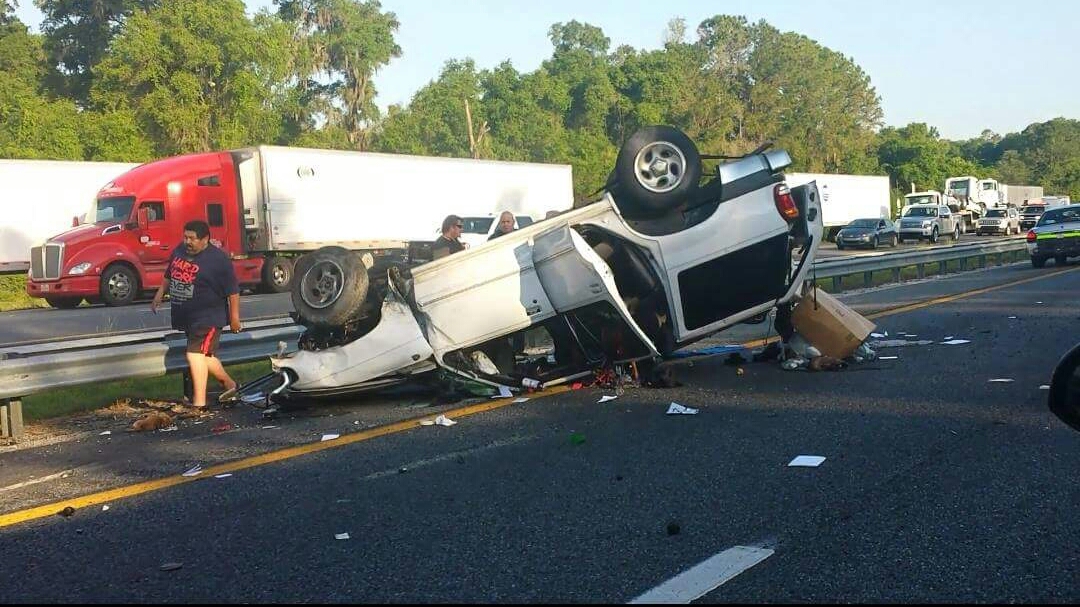 Ocala , Florida — One person was killed and another was seriously injured Wednesday on Interstate 75, between the Belleview, County Road 484 and the Ocala, Highway 200 exit.
According to reports, Amanda Welch, 26, was driving a 2000 Ford Explorer northbound on I-75 when, for unknown reasons, lost control of the vehicle.
The Explorer then veered across all three northbound lanes and slammed head-on into the center guardrail.
The SUV then began to flip, at which time the passenger, Jason Rodriguez, 30, was ejected from the vehicle. Rodriguez was not wearing his seat belt.
Article continued below
The SUV came to its final rest on its roof.
The passenger was pronounced dead at the scene.
Welch, who was wearing her seat belt,  was pulled from the SUV by Good Samaritans. She was then airlifted to Ocala Regional Medical Center. She is listed in serious condition.
Troopers said that a small dog that was inside the SUV was also killed.
The crash is still under investigation.