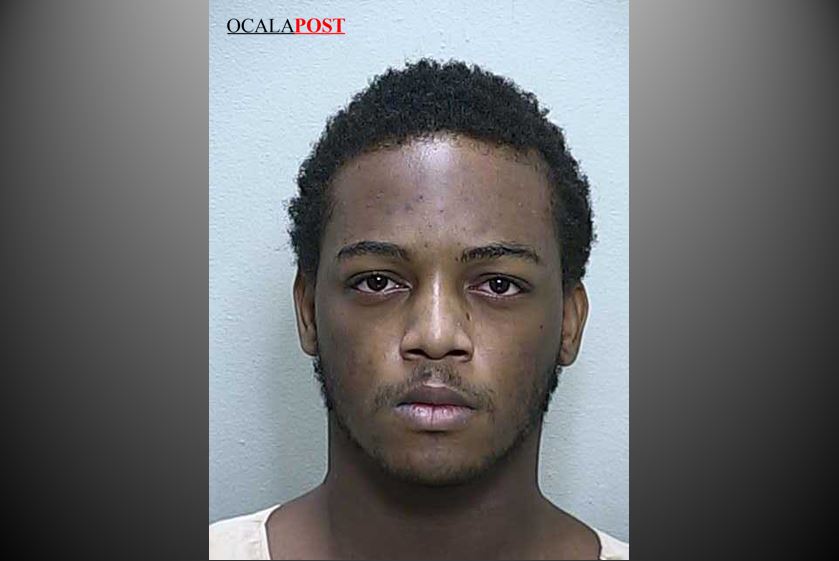 Ocala, Florida — A Marion County citizen who was tired of a neighborhood thief took matters into his own hands.
Deputies responded to the 7400 block of Northeast 22nd Avenue, after a caller reported a burglary in progress.
Upon arrival, deputies found the victim holding the burglar, later identified as 17-year-old Markis M. Walters, at gunpoint while he was still in the victim's car.
According to reports, Walters had blood coming from the left side of his head.
The victim told deputies that when he confronted the thief, who had broken into [his] car, the suspect pointed a gun in his face.
The victim said he then "snatched" the handgun from the suspect and "smacked" him in the side of the head with it.
Deputies reported that the victim held Walters at gunpoint with his own gun, which was stolen, until they arrived.
A search of the suspect turned up stolen credit cards, jewelry, and a watch. Additionally, he was in possession of a stolen Mac book, cash, change, the handgun used during the burglary, a camera, and a wallet. These items, including the gun, had been stolen from various vehicles on the same night he was caught.
Furthermore, because some of the items did not belong to the victim, deputies were able to determine that Walters was responsible for previous burglaries in the area.
During the investigation, Walters was linked to at least four other cases.
Over the past few weeks, citizens have taken to social media to express their frustration with criminals not being caught. Many have vowed to take matters into their own hands, citing that police cannot be everywhere all the time.
After he was released from the hospital, Walters was booked into the Marion County Jail on charges of Burglary with a firearm (x2), Aggravated Assault with a Firearm, and Grand Theft.
Other charges may be pending.
He is being held on a $57,000 bond.