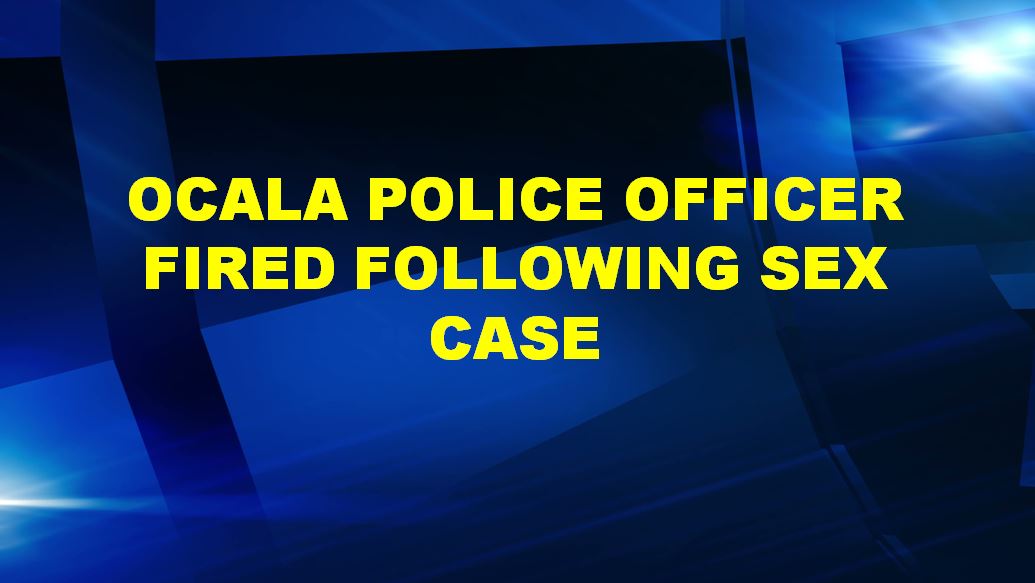 Ocala, Florida — Last year, Ocala Post reported on Bennie L. Wilson, III, 41, the now former Ocala police officer arrested on two counts of Unlawful Sexual Activity with a Minor.
According to documents received from the Ocala Police Department, Wilson attended a pre-disciplinary conference on Thursday, following the end of an Internal Affairs investigation.
"After carefully reviewing the documentation and considering the facts presented, I find that your actions constituted misconduct detrimental to the public service and were inappropriate, inexcusable, and contrary to the actions and demeanor of an officer of the Ocala Police Department," Ocala Police Department Chief Greg Graham wrote. "As discipline for this misconduct, I am imposing the following: Termination of employment effective January 15, 2015.
On October 28, 2014, Sgt. Young was requested to investigate a criminal complaint against Wilson. Sgt. Young spoke with the 16-year-old victim who advised that she had run away from home about a month and a half prior, and was engaging in prostitution.
She stated that she encountered Officer Wilson one night and spoke with him. She said the conversation became sexual in nature and the officer asked if he could touch her. She told him yes and he fondled her breasts beneath her clothing. The officer then asked if he needed to wait until her 18th birthday.
The victim told investigators that approximately two weeks later (first two weeks of October) she encountered Officer Wilson again, at which time he asked if she would like to go somewhere alone with him. She stated, "Yes, but I want to go somewhere and smoke my crack cocaine first." Approximately 40 minutes later, Officer Wilson picked the girl up in his patrol car. They then drove behind Party Time Rentals, where they got out of the vehicle. She stated that once they were out of the vehicle, he unzipped his pants and she performed oral sex on him. According to reports, she then removed her pants, put a condom on him, and had sex. Officer Wilson gave her $20 afterwards.
Investigators found the used condom behind Party Time Rentals; and processed it for DNA.
Wilson began his career with OPD in September of 2012. According to the Ocala Police Department, his salary was $36,003.96.