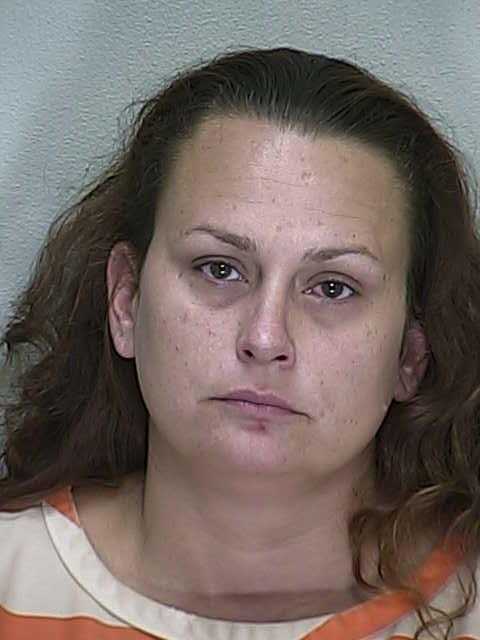 Ocala, Florida — On June 20, 2014, America's Choice RV Park owner, Cody Loughlin, called the Marion County Sheriff's Office in reference to suspected grand theft.
Upon arrival, Deputy Christine Rodriguez met with Loughlin, whom stated he found evidence his payroll clerk, Tammy Hein, 34, had been stealing from his company.
Loughlin stated that Hein was late turning in payroll on June 19, 2014, so he decided to log into the payroll system himself.
According to reports, once Loughlin was inside the system he found evidence that Hein had been paying herself bonus and commissions every week since March of 2014. Loughlin stated that Hein is an hourly employee and does not receive regular bonuses or commission checks.
When Hein arrived at the business, Deputy Rodriguez stated to her that there were some issues they needed to discuss. As Deputy Rodriguez was pulling out her department issued Miranda card, Hein immediately stated, "I am a single mother of four children" and started crying.
Hein told Deputy Rodriguez that the monies had been direct deposited into her account. Hein said she needed the money because she is between $60,000 and $70,000 in debt from a previous relationship and bill collectors call her house constantly.
Hein said, "I saw an opportunity to pay my debt, so I took it."
Hein also told Deputy Rodriguez that [she] did not "pick" a specific amount, but rather figured out what she would need to pay bills for the week, according to reports.
Hein said she did not have help, or pay any other employee while stealing the money, according to reports.
Detective Gaskin, with the Marion County Sheriff's Office, responded to the business for further investigation.
During the investigation it was learned that Hein embezzled at least $50,000 between March and June.
Hein was arrested and charged with Grand Larceny over $20,000 (F). She was released a few hours later on $5,000 bond.
Hein has previous arrests for DUI With Property Damage, Violation of Probation and Driving While License Suspended for DUI (x2).
Her next court appearance has not been set at this time.
All payroll records have been placed into evidence.