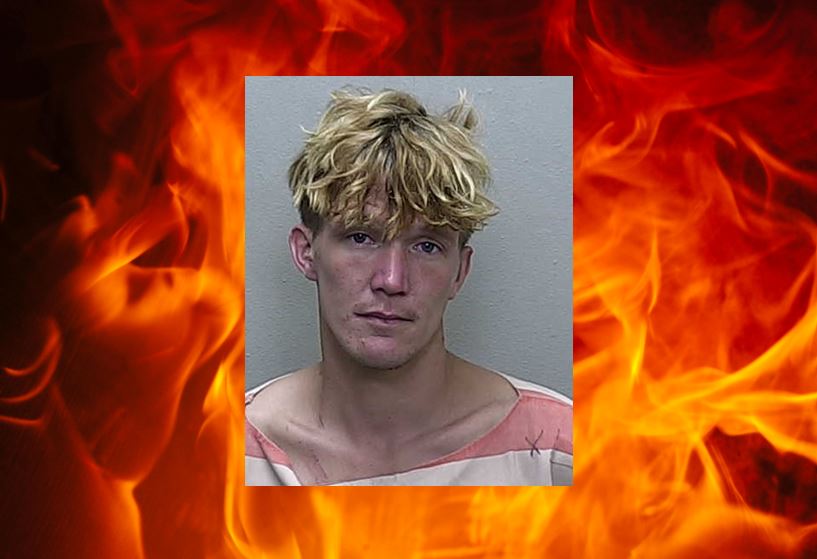 An Ocala man is being held on a $125,000 bond after he was arrested for attempting to burn down the Florida Department of Children and Families Services building while it was occupied.
According to the Ocala Police department, Tommy Lee Holt, 26, devised eight bottles with wicks, described as Molotov cocktails, and intended to use them to firebomb the DCF building. The bottles were filled with diesel fuel.
Investigators said that Holt was carrying the Molotov cocktails in a beer box. Witnesses stated that Holt walked on to the property, dropped the box next to the building, and set it on fire. Additionally, investigators found a diesel filled container next to a picnic table at a business next door.
Holt was arrested and charged with Possessing-Manufacturing-Transporting a Bomb (x8), Possession /Placing a Destructive Device, and Attempted Arson of an Occupied Building.
Court records show that Holt had only been out of jail for three days before attempting to burn down the building.
The fire, which didn't get very big, was contained to the outside and no one was injured.
Holt is a drug addict and has multiple cases with DCF. He has been labeled as an unfit father and has been accused of allowing his children to live in squalor. Sources say he may have also been partly responsible for the death of an infant but was never charged.
Holt's next court date is slated for December 10.