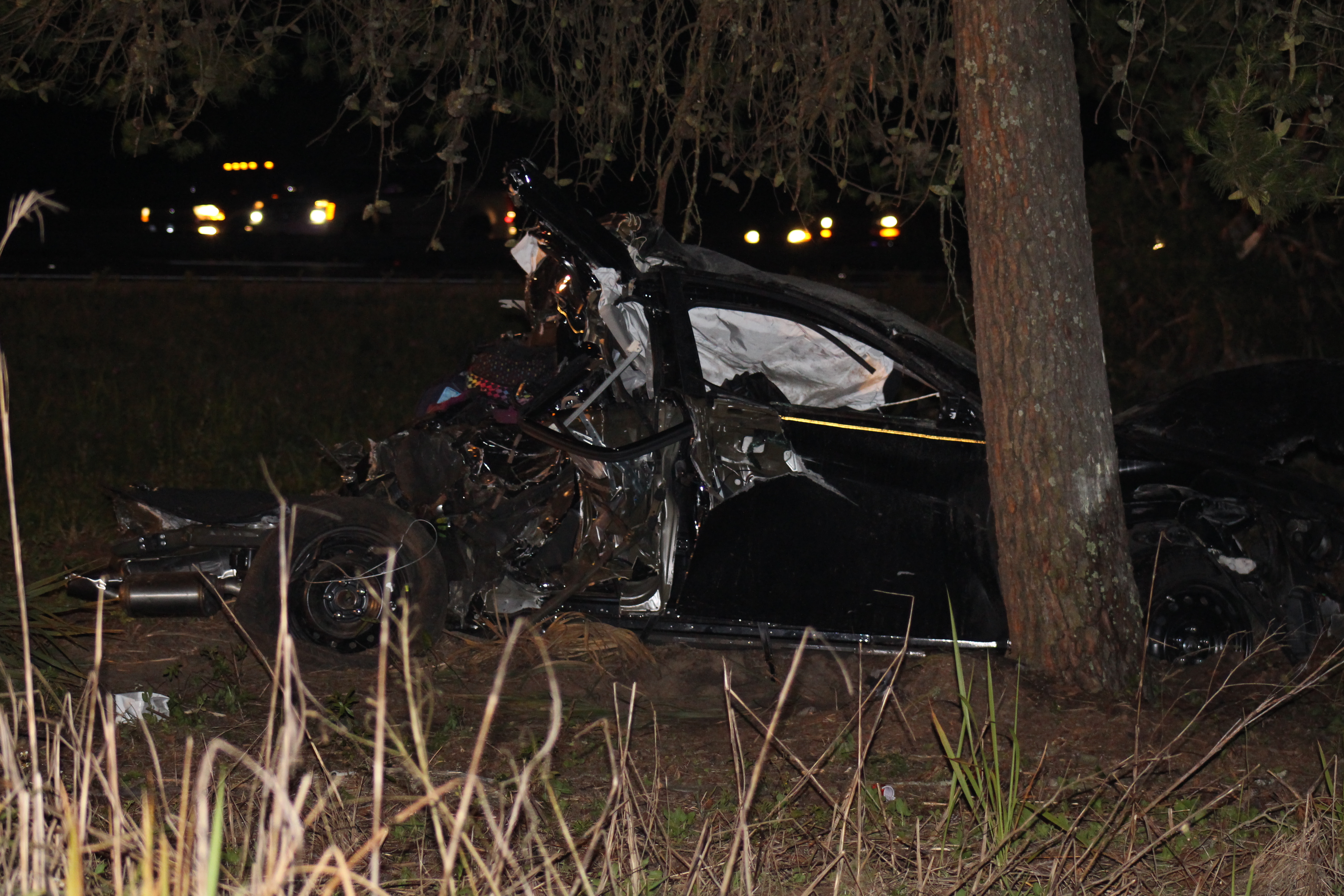 Ocala, Florida — The Florida Highway Patrol trooper, Raul J. Umana, 20, that caused a serious crash on the night of May 18, 2014, after making a U-turn, has not yet provided a statement regarding his accounts of the accident. He also has not indicated why he was making a U-turn that night.
A 2014 Nissan Altima, driven by Christeia T. Jones, 28, was traveling southbound on I-75 in the inside lane. Jones' three children, Logan Grant, 2, Lanard Maybin, 5, and Denard Maybin Jr.,7, were also in the vehicle.
Also traveling southbound on I-75 in the center lane was a 2011 Mercedes driven by Terry Scanes, 50, and a 1997 Peterbilt semi-tractor trailer driven by William Richmond, 73. Scanes was driving in front of Richmond.
Trooper Umana was attempting to make a U-turn in the center median when he lost control of his patrol car and struck the guardrail, causing his vehicle to be redirected into the inside, southbound lane, of I-75. Jones' Altima then slammed into the front-end of Trooper Umana's patrol car with the front of her vehicle. Jones' Altima was then redirected and collided with Scanes' Mercedes, causing Scanes to be propelled into the center median. Scanes smashed into the center guardrail prior to coming to final rest.
Jones' Altima then continued into Richmond's lane of travel. The front-end of Richmond's tractor trailer then slammed into the rear of Jones' Altima, which caused Both Jones and Richmond to veer off the roadway and onto the west shoulder where they both came to final rest.
The engine compartment of Jones' vehicle caught fire and was subsequently extinguished prior to entering the occupant area of the vehicle.
All three children were airlifted to U.F. Health Shands via life flight, where they were listed in critical condition. Two of the children, Lanard and Denard, were not wearing seat belts at the time of the accident, according to reports.
Investigators are now saying that two other drivers contributed to the accident by driving too fast. Trooper Umana has not been ticketed and remains on duty pending the outcome of the investigation.
One of the children is recovering and has been released, while two of them remain in the hospital in critical condition.
Drivers of the involved vehicles have refused to comment pending legal action against the FHP.
More photos can be seen here.