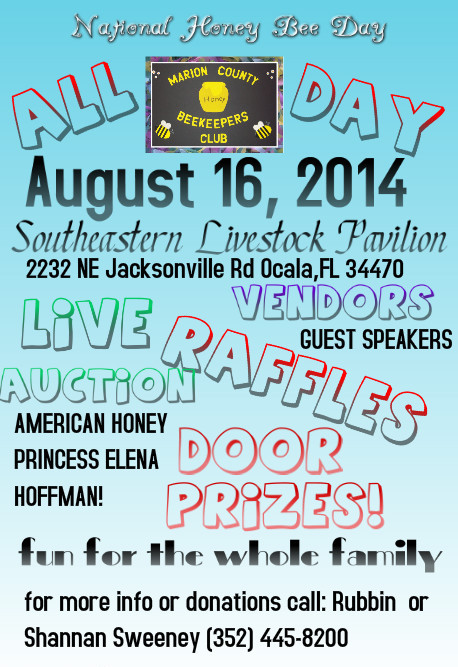 Ocala, Florida — The Marion County Beekeepers Club will be hosting the 2014 National Honey Bee Day Event in Ocala. The event will be held at the Southeastern Livestock Pavilion on August 16, 2014.
American Honey Princess Elena Hoffman of Pennsylvania, will be the special guest this year.
This event will feature guest speakers, vendors, a live auction and raffles.
The event will last all day, beginning at 9 a.m.
The purpose of the event is to help educate the public on the problems facing honey bees and other pollinators. Moreover, the event will educate the public on what can be done to save the honey bee population.