Casei Jones, 32, a Marion County mother who has been missing for six weeks, has been found dead. Jones' children, Cameron, 10, Preston, 5, Mercallie, 2, and Aiyana, 1, were found dead a short time later.
At this time, investigators are not saying how the children were killed or where their bodies were found.
Jones was reported missing by her family on September 14. They said they had not seen her for six weeks.
Jones' body was discovered in Brantley County, Georgia.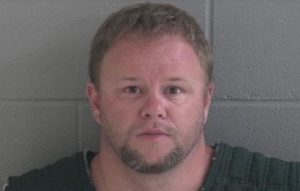 An arrest warrant has been issued for Jones' husband, Michael W. Jones Jr., 38. He was located after he was involved in a traffic crash and is being questioned at this time. He is charged with Homicide-2nd Degree. The State Attorney's Office is still working on the charges against Michael involving the four children.
At the scene of the crash, it was determined that Michael had his wife's body in the car.
Sources say that Michael led investigators to where he had left the bodies of the children.
Investigators have also obtained a warrant to search Michael's vehicle.
Information is still coming in.