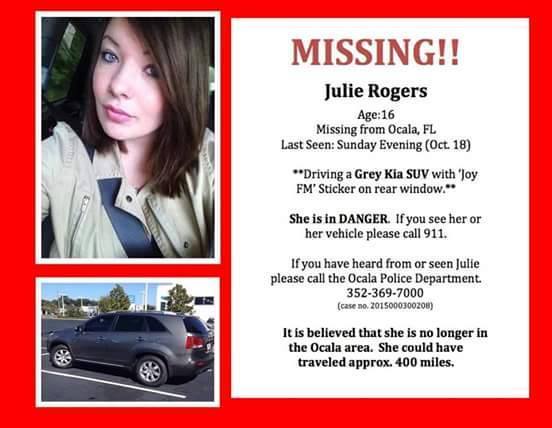 Ocala, Florida — UPDATED – Julie Nicole Rogers was located safe on October 22.
The Ocala Police Department is asking for the public's help with locating a teen who has been missing since October 18.
Police say Julie Nicole Rogers, 16, took her mother's gray Kia SUV, which had nearly a full tank of gas, and has not been heard from since. She only had $24 in cash on her person.
Police are also concerned about Julie's well-being due to the fact that she left home with some of her mother's prescription medications.
Authorities say Julie suffers from depression and might be suicidal.
Julie attempted suicide by overdose in January, however, her mother was able to get her to a hospital in time.
Article continued below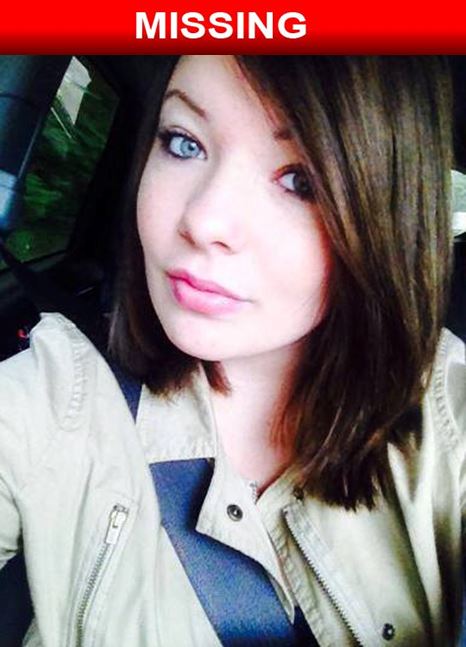 Julie has brown hair, but sometimes changes her hair color.
The vehicle she is driving has a Joy FM sticker on the rear window.
At the time of this article, a license plate number was not available.
Julie is considered missing and endangered.
Police said that there is a possibility Julie might have traveled outside of Florida.
Ocala Post will keep you updated as details come in.