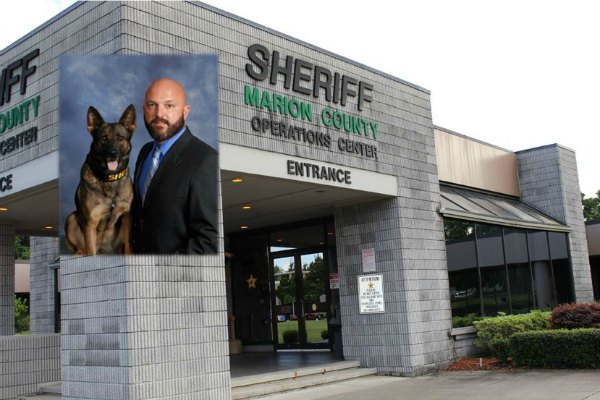 Ocala, Florida — A Marion County Sheriff's Office supervisor was demoted and suspended after an internal affairs investigation revealed that he made false statements to the Commander of the Marion County Unified Drug Enforcement Strike Team (UDEST).
In a letter of suspension to Jeremie Nix, it states that he was demoted to the rank corporal from sergeant. He was also removed from the K9 Unit and Traffic Interdiction Unit and reassigned to the Patrol Division within the Community Police Bureau. Additionally, he was suspended for 40 hours without pay and will be required to attend ethics training.
It all started when Nix was instructed to have a K9 perform a "walk around" on a vehicle suspected of carrying drugs. Marion County Sheriff's Captain Eric Rawls, Commander of UDEST, was in charge of the investigation.
During the investigation, Nix told Captain Rawls that he had walked his K9 around the vehicle and that the K9 had alerted for drugs. Nix's statement to Captain Rawls was later included in a police report and subsequently in a search warrant.
According to the internal affairs report, it was later discovered that Nix was untruthful about his K9 having alerted on the vehicle.
Nix was later questioned about his actions. When asked if he had walked his K9 around the vehicle, Nix responded, "No." Nix then admitted that he had lied to Captain Rawls. Nix stated that because of all the phone calls and questions that he had been asked during the investigation he forgot about walking the K9 around the vehicle.
In a statement, Nix said, "Here is where I screwed up. I should have never lied to Eric. I should have said that I totally forgot about it, but I am on my way there to walk the dog right now, but I didn't. That's when I screwed up."
Nix has been with MCSO for nearly 15 years.