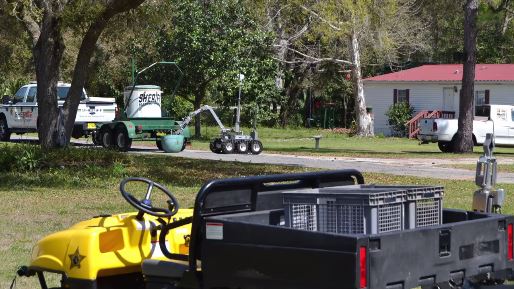 Ocklawaha, Florida — On Monday, the Marion County Sheriff's Office received a call about a possible pipe bomb in a residential neighborhood in Ocklawaha.
The alleged pipe bomb was located in a yard in the 11700 block of Southeast 136th Court.
The woman told dispatch that she picked it up out of her yard and brought it into her home.
According to the MCSO, Deputy Counts responded to the scene, at which time the determination was made that it did in fact look like a pipe bomb.
The decision was then made to call out the entire bomb squad.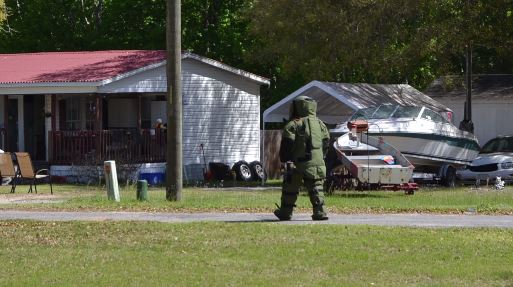 X-rays could not provide the bomb squad with enough information to determine whether or not the pipe bomb was real. Therefore, a bomb squad robot was used to remove the alleged pipe bomb.
Afterwards, it was then taken to the Marion County Baseline Landfill, where it was blown up.
The Marion County Sheriff's Office said no one should ever touch a potential explosive device or bring it into their home.
The best thing to do is call 911.