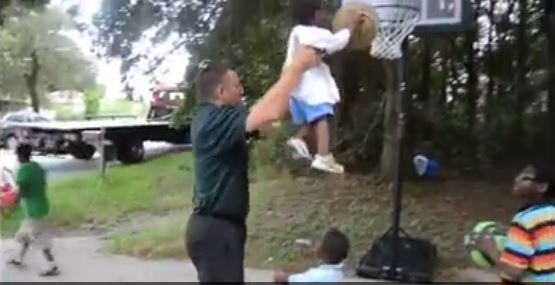 Ocala, Florida — On Friday, August 1, 2014, Deputy Bloom responded to a call for service where children were involved. During the call, Deputy Bloom played basketball (minus a hoop) with the kids until the call for service was over.
Deputy Bloom knew he had to somehow get these kids a basketball net so he sought out the help of Carter's Towing and Recovery to purchase a basketball hoop for these kids in need.
On Thursday, August 7, after working a 12-hour, he delivered the basketball hoop to these kids and stayed to play basketball with them until he had to get ready for his next 6pm-6am shift.