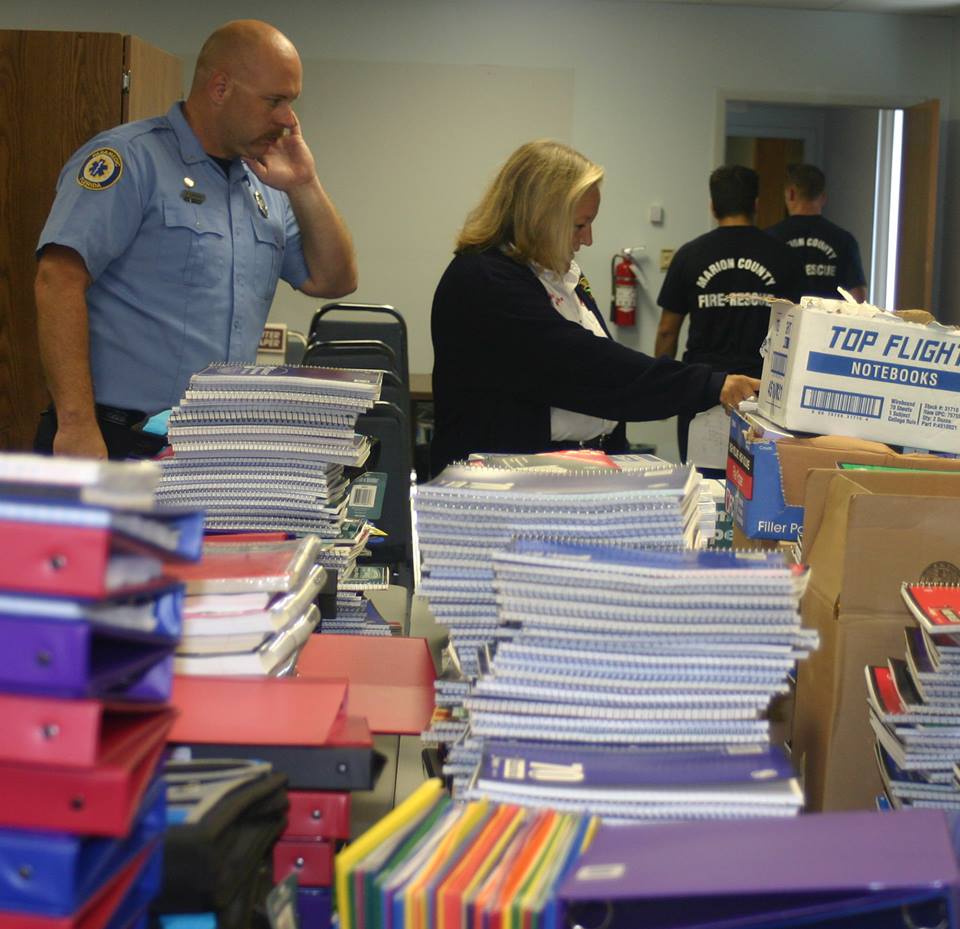 Marion County Fire Rescue is teaming up with the Marion County Schools for the 2018 "Stuff the Bus" campaign.
According to an MCFR Facebook post, the Stuff the Bus campaign is an annual outreach program co-sponsored by Marion County Public Schools Homeless Children and Youth Program and local Veteran's organizations.
MCFR said this is an opportunity for Marion County residents to make a difference in a needy child's life.
"We are asking for donations of new school supplies, clothes, shoes and personal hygiene items to be dropped off to any Marion County Fire Rescue station. In return, we invite you to take a tour of your local fire station, talk to our professional firefighters, paramedics, and EMTs and take a photo inside the fire truck," MCFR said. MCFR went on to say, "The donated supplies are distributed by the Homeless Children Program to the guidance offices at each school to meet the needs of our students attending those schools. This keeps all donations local and makes distribution more efficient."
Locations of the school bus at retail locations varies year to year. Stay tuned to Ocala Post to see when MCFR will be near you or call the Homeless Children office for details.
Current times and locations:
July 21, 2018, 9 am – 5 pm @ Walmart Dunnellon – 11012 N Williams St, Dunnellon
July 28, 2018, 9 am – 5 pm @ Walmart S.S. Blvd. – 4980 E Silver Springs Blvd, Ocala
August 4, 2018, 9am – 5pm @ Walmart Summerfield- 17961 US-441, Summerfield
Monetary donations can be mailed to 1517 SE 30th Ave, #5, Ocala, FL 34471.
Make checks payable to Homeless Children Program and note the memo for Stuff the Bus.
For more information, call 352-671-4171