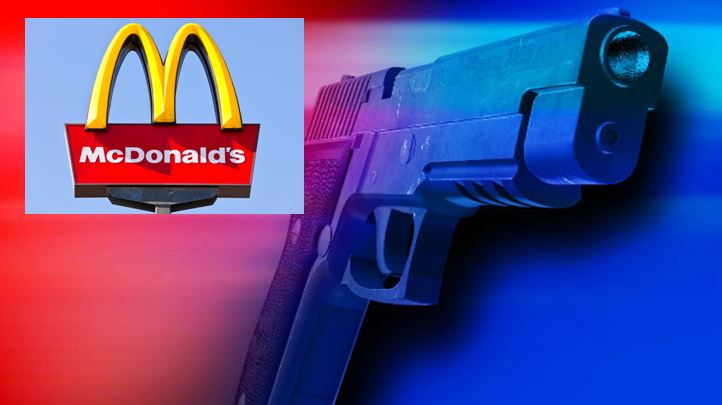 Ocala, Florida — What would prevent McDonald's management from calling 911 to report an attempted armed robbery at 1 a.m?
Ocala Police said they responded to the McDonald's located at 3595 West Silver Springs Boulevard, Ocala, Florida, in reference to an attempted armed robbery…that had occurred an hour earlier.
An employee told police that he was working the drive-thru at approximately 1:02 a.m., when someone placed an order for $1.82.
When the suspect vehicle pulled up to the window, the driver asked for the price of the order again. When the employee responded, the driver, who was holding a black handgun, said, "How about you give me the cash register."
According to reports, the gun was pointed directly at the employee.
The employee stated that he didn't know what to do and just "froze." He told police he couldn't move and the would-be robber eventually drove away.
The employee told police that he immediately told his manager what had happened and returned to work.
Police then spoke with the manager.
The manager told police that she did not witness the attempted robbery, but did attempt to contact her store manager.
When police asked why she waited so long to call police, the manager stated that the store was "very busy" and she didn't have time to call 911.
Police said at 2:12 a.m., the manager finally decided to call police.
The vehicle is described as a dark blue Toyota 4-door car. The driver was a thin white male wearing a gray "hoodie" with a "beanie" under the hood. The passenger was wearing an orange "hoodie." The employee said he did not get a look at the passenger.
The investigation is ongoing.
If you have any information about this crime, call the Ocala Police Department at 352-369-7000 or Crime Stoppers at 368-STOP, text 274637 using keyword 368-STOP, or visit www.ocalacrimestoppers.com. Anonymity is guaranteed.