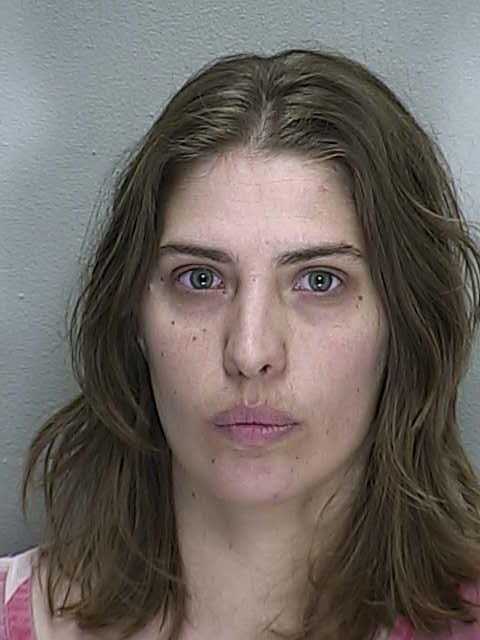 Marion Oaks — Joy McCall, 36, has pleaded guilty to having sex with a 12-year-old boy.
The incident came to light after the boy told a church member about his sexual encounters, along with several text messages that were discovered. The text messages helped provide investigators with a timeline of the events.
The boy's mother reported the incident to the Ocala Police Department in February, they then started an investigation.
The boy said he began receiving Facebook messages from McCall and each message she sent became more, and more heated. He said she eventually sent him pictures of herself wearing only underwear.
On January 13, 2014, the boy said McCall sent a text message stating she wanted to meet at the Paddock Mall. The boy said he and his older brother then drove to the mall and when they arrived [he] told his brother he had to go to the restroom, at which point he met McCall outside and left with her.
McCall then drove to the outer portion of the Belk Parking lot and parked. The boy stated he and McCall then got into the back seat of the car where McCall removed his pants. The boy told investigators she then performed oral sex on him. McCall then removed her pants and the two had sex, according to the boy.
On January 18, 2014, McCall contacted the boy and wanted to meet again. The boy pretended to go on a bike ride, but instead she picked him up and drove to a wooded area where the boy said they both engaged in oral sex as well as sexual intercourse.
On February 16, 2014, the boy stated she picked him up again and returned to the same wooded area where they engaged in more sexual activity.
McCall was arrested and charged with three counts of Lewd and Lascivious Battery on a Child Age 12 to 16.
According to court records, on Monday, July 7, 2014, McCall was sentenced to 10-years in prison. She was given credit for a little over 100 days of time already served.
The state attorney issued an order for HIV and Hepatitis testing, after that, she will spend the next decade of her life behind bars.
McCall graduated from Lake Weir High School in 1996, people that knew her say she always seemed a little unstable and "weird."
It is unclear who has custody of McCall's two children, whom are around the same age as the victim.