[Last updated on June 22, 2015, at 2:31 p.m.]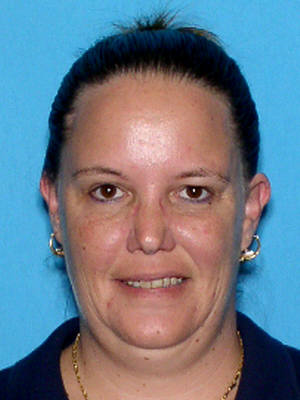 Marion  Oaks — A suspect has been arrested in Dublin, Georgia, following a Sunday night kidnapping, which occurred in Marion Oaks.
The suspect was found hiding out at an American Inn motel room Monday morning.
The East Dublin Police Department, along with the Laurens County Sheriff's Office responded to the motel and placed Goodhue under arrest.
According to witnesses, Dalton A. Goodhue, 24, pulled up in front of a residence located at 2061 Southwest 153rd Loop, at approximately 8 p.m.
Goodhue then used a 2000 green Chrysler minivan to ram through the front of the house.
According to reports, Goodhue was armed with a sledgehammer and forced the victim, Tracy A. Dance, 39, into his vehicle.
Goodhue then fled the scene.
Investigators say Dance appears to be unharmed.
According to reports, Dance confirmed that she was being held against her will.
Investigators said that there were five (5) juveniles and an elderly woman inside the home when then van slammed into the front of the house. They were not injured during the incident.
Goodhue was charge with Aggravated Assault (x7), Non-domestic Assault, Tampering with a Victim-Witness, and Kidnapping.
He has previous arrests for Domestic Battery, Aggravated Assault on a Law Enforcement Officer, Fleeing and Eluding, Violation of a Domestic Injunction, and Aggravated Battery with a Deadly Weapon.
Marion County Sheriff's Office Public Information Officer Lauren Lettelier, said that Dance knew the kidnapper because she had been in a domestic relationship with him.
The investigation is ongoing.