Robin Williams was found unresponsive in his California home around noon on Monday, August 11, 2014, sheriff's officials said.
The Marin County Sheriff's Office said he appears to have committed suicide.
"Williams has been battling severe depression," said publicist Mara Buxbaum. "This is a tragic and sudden loss. The family is asking for privacy as they grieve during this very difficult time."
Williams' wife, Susan Schneider, said in a statement — that she is absolutely devastated.
"This morning, I lost my husband and my best friend, while the world lost one of its most beloved artists and beautiful human beings," she said. "I am utterly heartbroken. On behalf of Robin's family, we are asking for privacy during our time of profound grief. As he is remembered, it is our hope the focus will not be on Robin's death, but on the countless moments of joy and laughter he gave to millions."
According to reports, Williams hung himself while his wife was asleep in a different room.
The news of the beloved comic's death shocked the nation.
Article continued below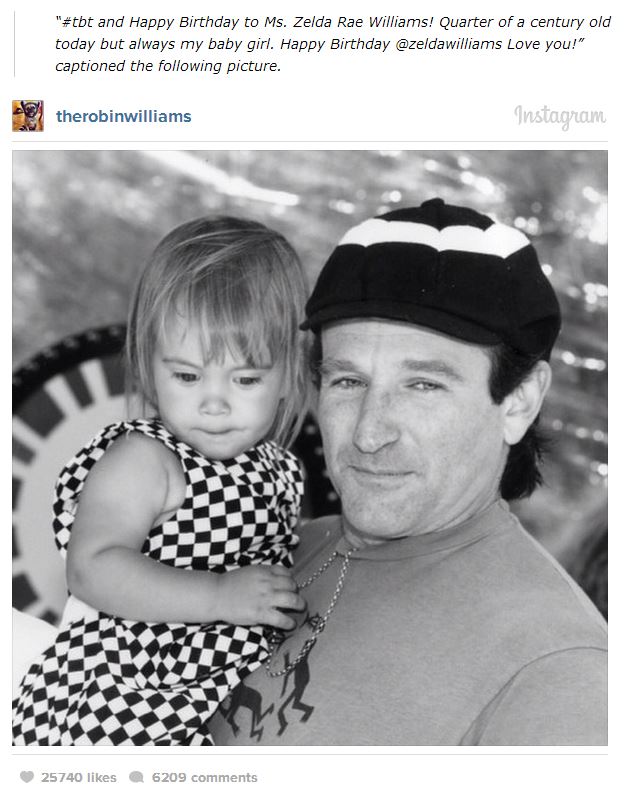 In 1997, Williams was named "The Funniest Man Alive" by Entertainment Weekly.
Despite battling addiction early in his career, and spending time in 2006 at Hazelden — a part of the Betty Ford Foundation — in Oregon after being sober for 20 years, Williams was adored by millions; especially his family.
An older generation was introduced to Williams from the '70s hit TV show "Mork and Mindy."
And who could forget the infamous line, "Good Morning Vietnam."
Today's generation will most likely remember Williams as the voice of "Aladdin" and his roles in "Mrs. Doubtfire," "The Bird Cage," and many other outstanding roles; both comedic and dramatic.
Today – family, friends, and fans across the nation lost an extraordinarily talented actor and comedian.
WARNING: VIDEO CONTAINS ADULT LANGUAGE