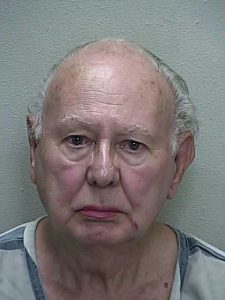 Ocala, Florida — An Ocala man was arrested after shoplifting while dressed like a woman.
Deputies responded to the Wal-Mart on HWY 200, on September 25, 2013, after receiving a call regarding a theft.
When deputies arrived they were informed by the A.P. Officer that a man identified as Manuel Rodriguez, was dressed as a woman and acting suspicious while in the apparel department.
The officer stated that he observed Rodriguez popping the tags off of several items and concealing them in a women's purse, which he also took off of a Wal-Mart shelf.
The officer then followed Rodriguez as he walked to the frozen food section, he picked an item up and proceeded to the checkout.
According to reports while at the checkout, Rodriguez paid for only the food item and attempted to leave the store. That's when the officer identified himself and detained Rodriguez until the deputy arrived.
According to deputies, Rodriguez had $87.60 worth of items on his person.
Rodriguez told the deputy that he did not know why he tried to steal the merchandise.
When deputies searched Rodriguez they discovered that he had over $800 in his wallet.
He was charged with Retail Petit Theft and booked into the Marion County Jail.
Please follow and like us: