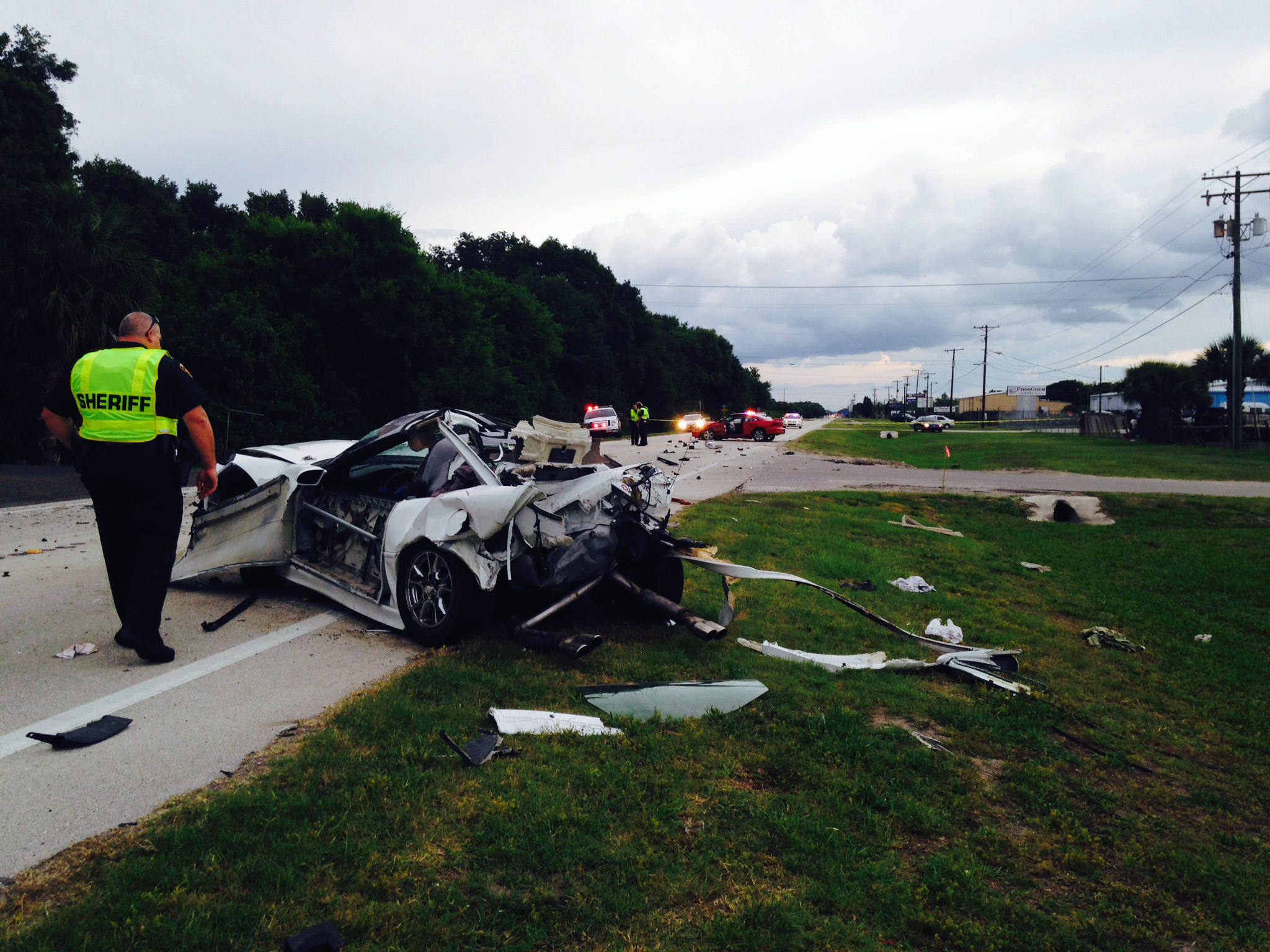 Polk County, Florida — Today, Polk County Sheriff's Office Traffic Homicide deputies conducted a Fatal Crash investigation in the area of Bluff Road on Highway 37 in Mulberry.
At approximately 5:38 p.m., on Wednesday, May 14, 2014, the PCSO received a call in reference to a crash involving multiple vehicles.
Deputies on the scene confirmed there was one fatality. North and southbound lanes of Highway 37, south of Mulberry were closed during the investigation.
Article Continues Below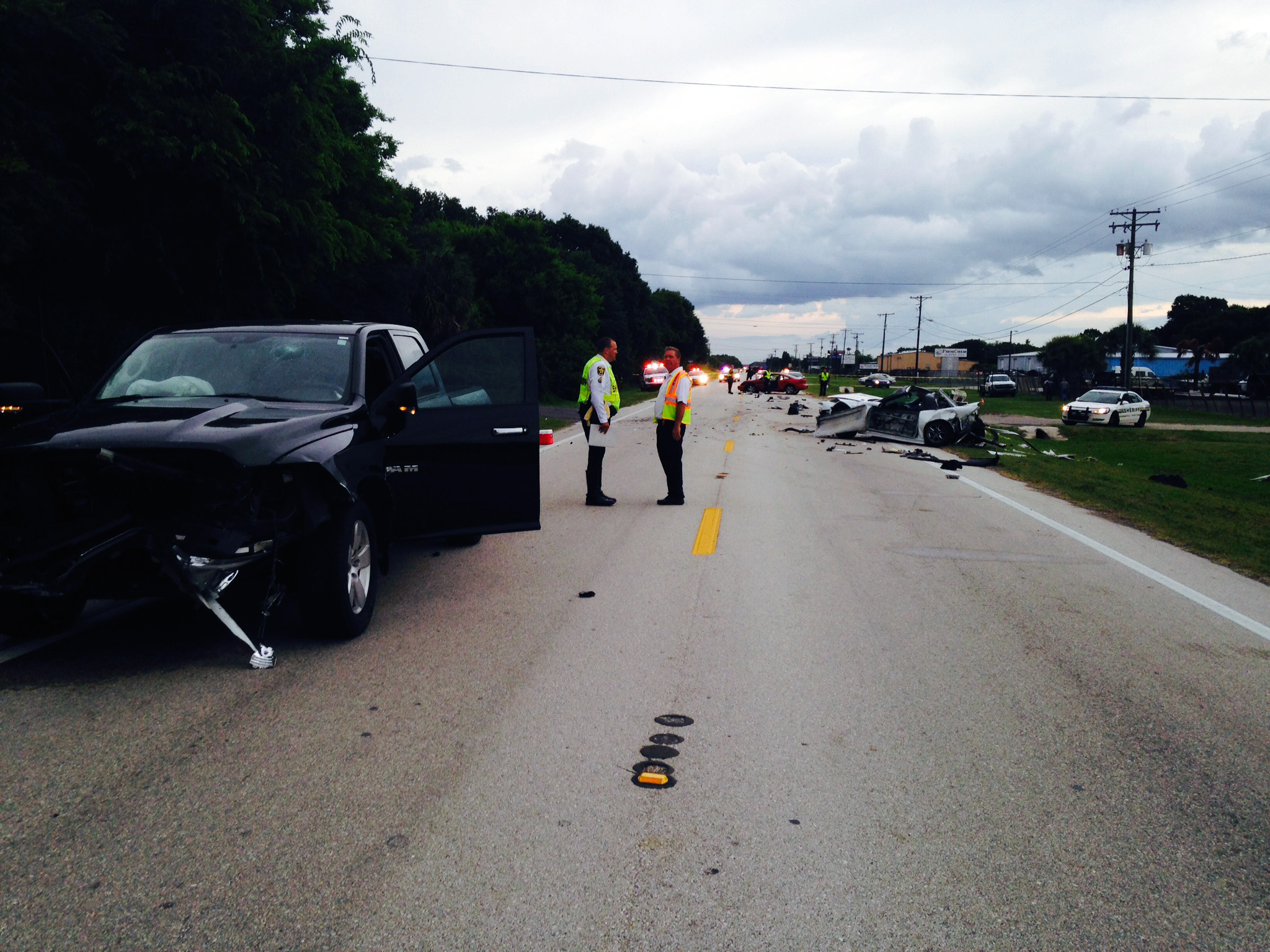 The name of the victim has not yet been released pending notification of family.
Investigators say it does appear that speed may have been a factor, however further details are not being released at this time.
[Updated at 10:04 a.m. on May 15, 2014]
At approximately 5:35 pm, on Wednesday, May 14, 2014, 50-year-old Nancy G. Smith, of Mulberry, operating a 2002, white Chevrolet Camaro, was stopped in the southbound lane of State Road 37 South (SR 37 S), in Mulberry, Smith was waiting to turn left (east) into the business at 2295 SR 37 S.
Also traveling south on SR 37 was 23-year-old Courtney M. Captino, of Dover, operating a 2010, black Dodge pick-up. Captino stated that she did not see Smith stopped and struck the rear of the Camaro.
Upon impact, the Camaro was directed southeast into the northbound lane of SR 37 and into the path of a red, 2000, 2-door Chevrolet, operated by 55-year-old Peter J. Sheardy, of Bradenton.
The front of the Camaro slammed into the driver side of Sheardy's Chevrolet, which was northbound on SR 37.
After the impact, Captino's pick-up truck travelled south approximately 75 yards coming to final rest in the southbound lane of SR 37.
After striking the Chevrolet, Smith's Camaro rotated 90 degrees counter clockwise and came to rest in the northbound lane, facing west.
Smith died at the scene. Captino and Sheardy were both transported to Lakeland Regional Medical Center with non-life threatening injuries and were listed in good condition.
Captino was not wearing a seat belt at the time of the crash. Both Smith and Sheardy were belted at the time of the crash. SR 37 was closed in both directions for approximately 3.5 hours.
The investigation is ongoing and charges are pending.