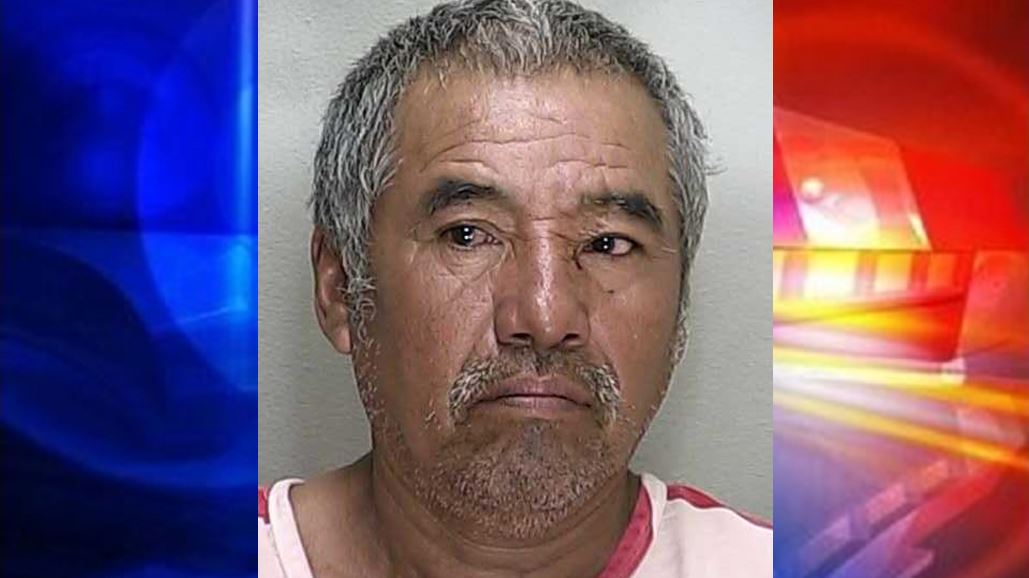 Umatilla, Florida – A Umatilla man faces charges of Aggravated Battery with a Deadly Weapon and Aggravated Domestic Assault after he struck a woman in the face with a beer bottle.
Deputies responded to the 16000 block of Southeast 251st Terrace after a man called 911 and reported that a woman with large lacerations on her face had come to his home seeking help.
The victim stated that she and Pedro R. Martinez, 54, were involved in a verbal altercation, which later turned violent.
The victim told deputies that the argument started because Martinez was jealous and accused her of wanting to have sex with his friend.
According to reports, during the argument, Martinez picked up a full beer bottle and shattered it on the woman's face.
The victim said that she then locked herself in a bedroom so Martinez could not get to her. However, Martinez kicked the door down.
Martinez then ran into the bedroom with a butcher knife raised in the air and stated, "I'm going to finish you." That is when Martinez's friend pulled him away, which allowed the victim to escape.
When deputies located Martinez, he was passed out on a lawn chair. Deputies reported that he smelled of stale beer and sweat and that he had urinated on himself.
When deputies woke Martinez they learned he did not speak English, at which time a Spanish-speaking deputy was called.
At first, Martinez denied hitting the woman. He later changed his story and stated that the woman had attacked him first, and he "may have hit someone."
However, the witness corroborated the victim's story.
Martinez is being held on a $15,000 bond.
According to the arrest affidavit, Martinez is an illegal alien.
Ocala Post asked the MCSO if Martinez would be deported, however, a response was not received by the time this article was published.
The victim was transported to a hospital and treated for her injuries.