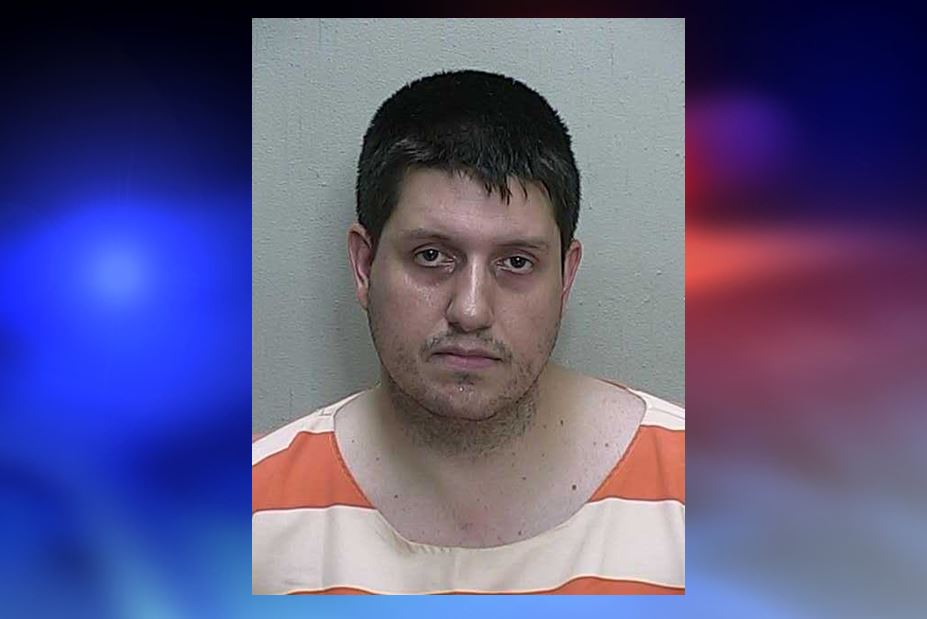 Ocala, Florida — An Ocala man shot himself in the head Tuesday, just hours after he was released from jail on domestic battery charges.
The incident occurred in the 2100 block of Southeast 3rd Street, Ocala.
Ocala Police said Edgar Phillips, 41, was arrested on Monday, March 23, and charged with Domestic Battery for striking his girlfriend during a verbal argument. He was also charged with Obstruction of Justice/Intimidating Witness/Depriving the Victim of the Ability to Call for Help.
The couple was arguing over the fact that the girlfriend had just found out Phillips was married. She had also just learned that Phillips was a meth addict.
According to reports, the couple had only been dating since December 2014, and she had not permanently moved into his home. She told police she had stayed with him a few times as a trial.
On Tuesday, the girlfriend received a phone call from an officer at the Marion County Jail, who told her that Phillips would be released sometime Tuesday afternoon, but as a condition of his bond he could not return home if she was going to be there.
According to reports, after hearing this, the girlfriend began packing her belongings.
The girlfriend told police that a few hours later Phillips arrived home while she was still there. She said he walked into the house and demanded $2,500 and his wallet. She said she assumed the bail bondsman had driven Phillips home, and thought that was why he needed the money.
According to reports, Phillips then left in his Jeep.
Just prior to the girlfriend calling police, Phillips returned.
When he entered the house he headed straight for the couple's bedroom and began looking through a briefcase. The girlfriend then asked Phillips what he was looking for. To which Phillips replied, "The gun."
The girlfriend told police that out of instinct she grabbed her purse because that is where she had hidden the gun.
Phillips then snatched the purse from her and pulled out the gun.
The girlfriend said Phillips then put the gun to his head and pulled the trigger, at which time he fell to the floor.
During a search of the house police found a plastic container filled with methamphetamine, a money counting machine, various scales, a mortar and pestle, and a meth lab in the basement.
HAZMAT was notified and the area was clear by early Wednesday morning.
It is unclear why Phillips shot himself.
He leaves behind a 13-year-old daughter.