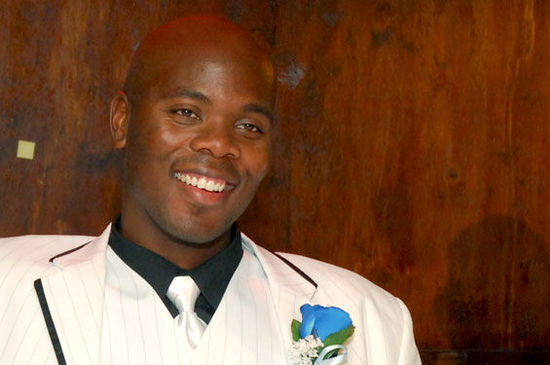 Missouri — Cornealious "Mike" Anderson was convicted for taking part in a robbery at a Burger King in 1999. He was sentenced to 13-years in prison. When Andersons appeals ran out in 2002 he was supposed to be called to prison, however, that day never came.
According to court documents, in July of 2013, corrections officials finally discovered the clerical error and sent a U.S. Marshall to arrest Anderson after being free for 13-years, just days before his original 13-year sentence would have ended.
A petition was immediately started on Change.org receiving more than 35,000 signatures.
During the 13-years that Anderson was a free man he had turned his life around. Unlike most criminals, Anderson did not re-offend, while he was free he walked a straight and narrow path.
Statistics show that a vast majority of offenders are also re-offenders, but Anderson said that was not an option for him. He said when he was arrested in 1999 it was a huge wakeup call and he immediately turned his life around.
He was only 22-years-old when he committed the robbery. Anderson, now 36, said at that time he was young and stupid, but that is not the person he is today.
On May 5, 2014 Anderson walked into a Mississippi County courtroom expecting the worst. He was expecting to be ordered to serve his original 13-year prison sentence.
Judge Terry Brown, however, didn't see it that way. "I don't see any reason to keep you locked up in prison," said Judge Brown. "I believe continuing to incarcerate you serves no purpose, would be a waste of taxpayer dollars and punish a good man."
Judge Brown said that he recognized the fact that Anderson had been an upstanding citizen for the 13-years he was free, therefore, Judge Brown considered the 4,794 days Anderson was free, as time served.
During the 13-years Anderson was free, he started a family and a successful construction business.
"You are a good father, a good husband and an upstanding tax paying citizen of Missouri," said Judge Brown.
On Monday, Anderson walked out of the courtroom a free man.
The judge's decision took less than 10 minutes, according to reports.
Anderson's wife and daughter hugged him as they all cried together.
The victim of the robbery said he completely agrees with the courts decision.
We want to hear from you! Do you agree with the courts decision?